BACK IN STOCK!

Good news! Schezworm Sauce is back in stock and available for purchase from the Earworm Shop while supplies last! Our signature Schezuan sauce continues to grow in popularity and quickly sells out so don't wait or you might be too late!
Schezworm Sauce Now Available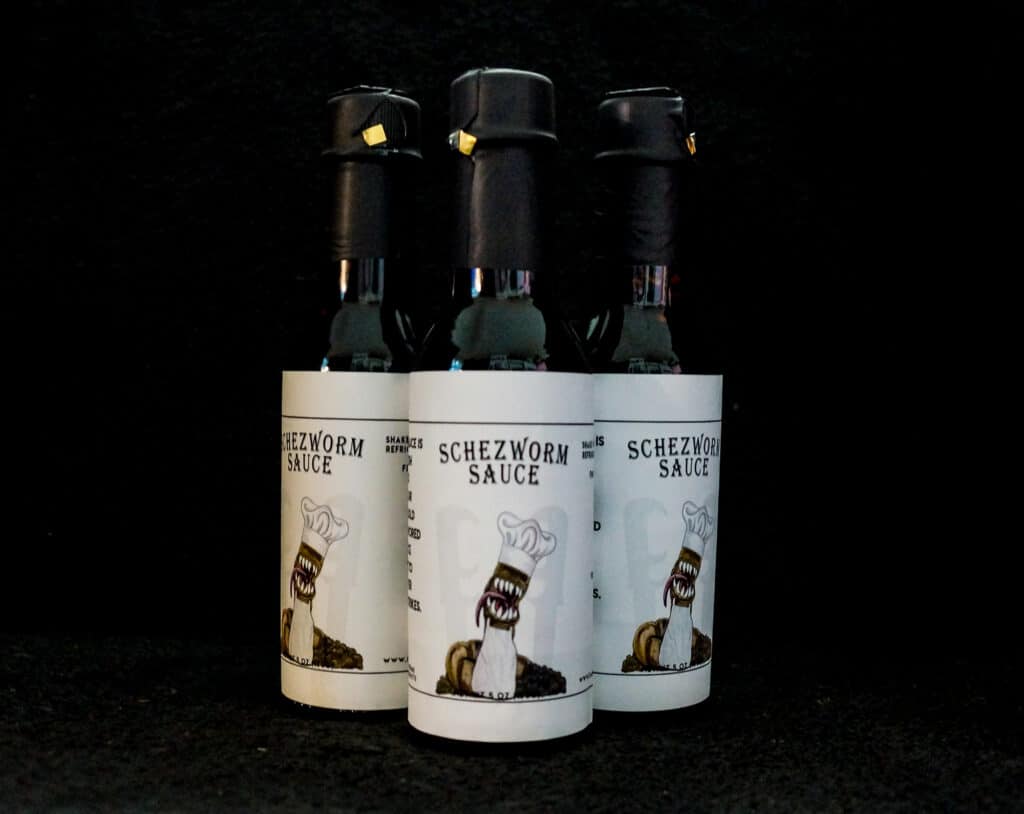 Our Schezworm sauce is made with fresh ingredients which include garlic, ginger, and red pepper. Delivering our own unique, bold, and tasty twist on the traditional Schezuan. For whenever the craving may strike with a sweet and tangy sauce with a nice kick on the back-end!


Disclaimer: Does not contain worms
May Contain Nut Products
Schezworm Sauce
5oz (141.7g)
Available while supplies last!


$

10.00