Description
Welcome to the Neighborhood
The album in production at the time of Maniak Max's passing "Welcome to the Neighborhood" is now complete. With nine (9) songs featuring collaborations with every member of the Earworm Entertainment Artist Collective.
Track-list
WTTN (Intro)
Fuck Your Authority featuring Grim Singmuf
Soopa Soaker featuring Grim Singmuf
Moment of Silence (Interlude)
WTCT: The Sequel featuring Canna CDK & Grim Singmuf
Psychodelic featuring Canna CDK & Grim Singmuf
Drama Free featuring Grim Singmuf, Jay Prophet & Mr NoBODy
Family (Remix) featuring Grim Singmuf & Jay Prophet
See You on the Other Side (Outro)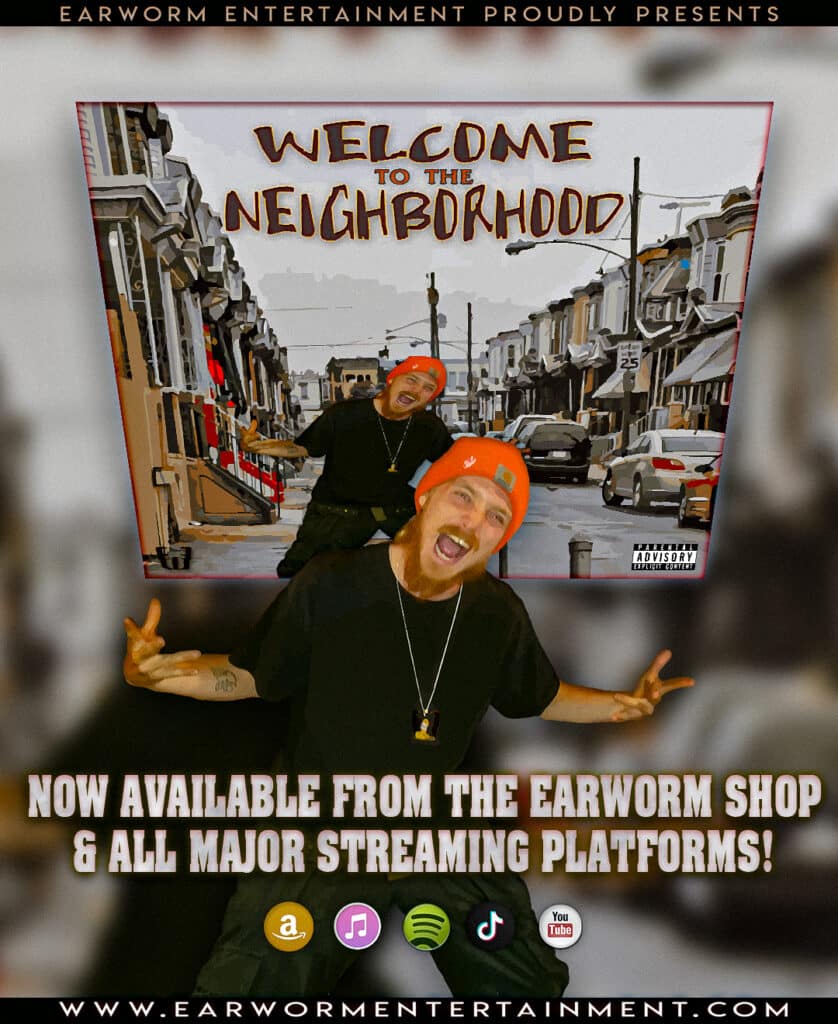 Produced by
Canna CDK
Earworm Entertainment
Engineered by
Canna CDK
Instrumentals Composed by
Grim Singmuf
Encoded by
Canna CDK
Compiled by
Canna CDK
Notice:
Although this is the final album recorded by Maniak Max before his passing, there is more in the works from Earworm Entertainment and Maniak Max. So keep your heads up and eyes out for future releases that include the Maniak from Earworm Entertainment.