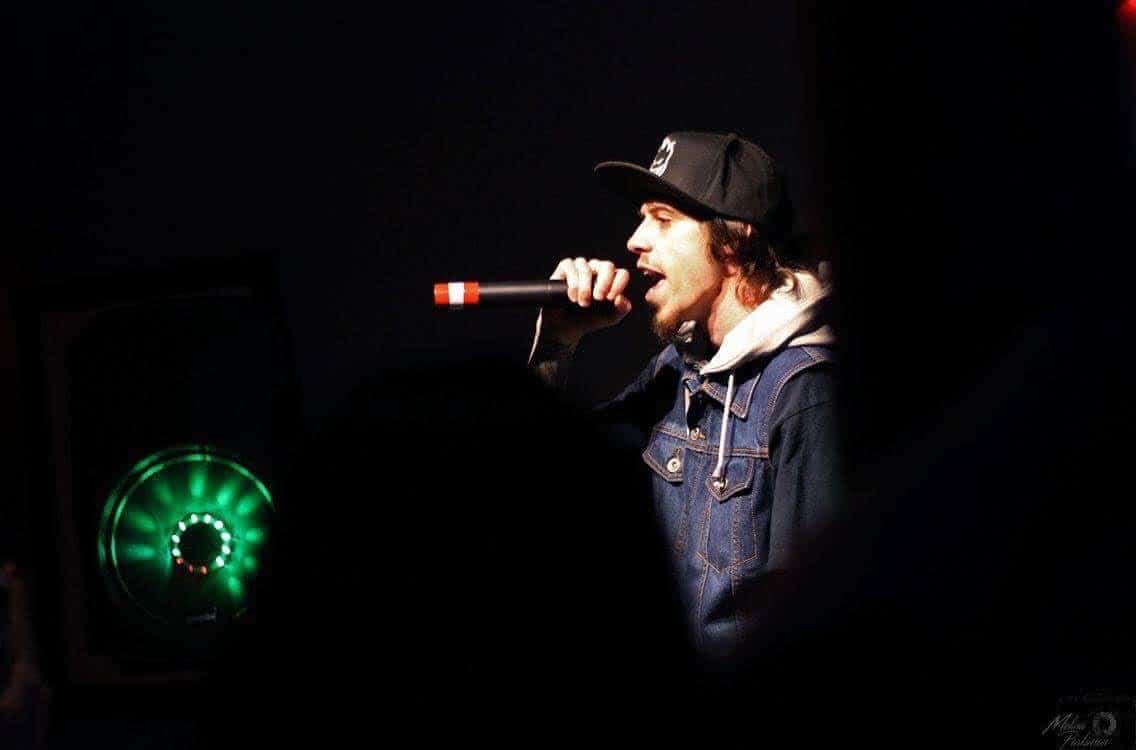 The Rhyme Mastah
The Rhyme Mastah is an all-around emcee. His main purpose is to study the different elements of Hip-Hop, In order to create quality art and music in its purest form. With a true passion for the craft, The Rhyme Mastah brings a dark but truthful style. Packed with complex rhyme schemes. A fresh breath into the world of Rap and Hip Hop. Having struggled with a life Pain and Poverty and the loss of a parent at a young age, This east coast artist quickly began to express his raw emotions and rough past through his lyrical abilities.
The Rhyme Mastah proved himself as an established artist by means of a rap feud. Which he had won against a local rapper Named Rob L. back in 2013. A diss track titled "Shots Fired". Since then he has made many great Feats. From getting shouted out by none other than Apathy of the demigods on a track called "Unstable". Up until his most recent release that features MNE artist G-mo Skee. It's fair to say this rapper is here to stay!  Let's hear what he had to say:
When did you begin writing lyrics?
I started writing lyrics in 2006 when I was in middle school. At first, it all started as a joke with my father and a few friends. Our group name was called Hard Core Cookie Cutters, We used to write parody raps of songs such as Black Sabbath's iron man and Michael Jackson's smooth criminal lmao it was truly hilarious, it all started as a joke but I would blow minds with the stuff I was writing. However, none of that music was ever recorded
What inspired you to make music?
My inspiration to make music mostly comes from my mother, she was a huge hip hop head. When I was really young I was always into drawing and had a really huge imagination. Also, both of my parents were pretty good artistically so I definitely inherited that from them. On the other hand, my father is into metal so I really come from the best of both worlds.
Can you break down your creative process?
My creative process usually starts with Some daily tokes lol although I don't need drugs or alcohol to get creative. I always like to start
by listening to instrumentals and beats. Most of my writtens come from a freestyle I was spitting that I reconstructed to be better, or when I'm really into a beat I'll take my time writing to it On repeat till I get it perfect.
Most of my beats have been purchased from other producers and artists. However, I do make beats and have recorded on a few of my own instrumentals. Once I perfect my production sound along with the process I will move more towards making more of my own beats rather than buying them.
https://www.instagram.com/p/ByIo4vRhZWf/
If you could go open a show for any artist who would it be?
It would definitely be a toss-up between The Palmer squares and Madchild. I believe my music would mesh pretty well with each fan base. while both of my picks are very different they each possess a very unique and raw feel to their stage presence. It's just where I would be most comfortable.
Were you raised with, or around, any musicians, poets, or artists in general?
Actually yes! I was raised around both artists and musicians. My parents were both artistically talented, both of them were amazing at drawing and at creating different works of art. On the other hand, a lot of my friends and classmates were musically talented while they were all learning guitar, drums, and the keyboard, etc. I just experimented with instruments. I was fairly good but didn't find my place in music until I started taking writing seriously.
What inspires you?
Most of my inspiration stems from My genuine love for music. Growing up my parents were always super supportive about following your dreams and finding out what you're good at. I also get really inspired by friends around me who also share similar interests and goals, nothing gets me more motivated than seeing my peers succeed.
What do you value more, creativity, or perfect execution?
This is a hard question for me because deep down I really want to say perfect execution. But if you focus too much on one formula instead of experimenting with new and different methods your creativity will suffer. I believe that too much creativity can steer you away from the overall Big picture. I would say I value a good mix of both creativity and perfect execution.
https://www.instagram.com/p/BX1IlsEF4iM/
To this date, what do you believe is the best song you have released?
My favorite song I ever released is a solo track I did called: Unorthodox. While it isn't my best quality song because it was a part of my earlier work where I was first starting out, but it is lyrically superior. I think the lyrics till this day stand out and can easily keep up with my latest work. Truthfully I wrote that song going through some tough times and I was hungry as an artist, so I try to compete with that track whenever I write something new. I believe I still haven't topped it.
How has your music evolved since you first began?
Since I first began as an artist I would say I have grown exponentially, and I'm continuing to do so. At the start of things, I was really self-conscious about my work. As time went on I got more comfortable and have since Taylored my style and image as a rapper. I think back on a lot of my
earlier work and remember not being so good at writing hooks and choruses. So I had more of a cypher/battle rap style. However, I can write amazing hooks and choruses now which I think is important when it comes to developing an organic feel to a song.
What do you need to work on most musically?
To be honest, I have a lot to work on musically. My most important goals I need to work on is doing more live shows and getting more comfortable on stage In general. I have done shows but it's been a few years and my music has progressed so much since then that I need to step my stage presence game up. Also, I need to work on my image more so I can market my artistry better. For example, I need to get into merchandising and creating a brand that sums up the whole package. In the future, I will be making fresh logos and clothing and just all-around networking with other artists as well.
https://www.instagram.com/p/Bri1xcHFTxE/
Do you collaborate with others, if so can you describe the process?
I love collaborating with other artists, but it can be a strict and tiring process at times. I have a lot of different styles and approaches I take when I rap. The hardest part is finding someone who can share the same idea and image that you want in the end. When it comes to collaborating I prefer to do more of a cypher type track with other artists rather than a song that tells a story or has a hidden message. Things just tend to be easier that way because at times I may overthink things a bit much.
What is your favorite collaborative effort you've been a part of?
My favorite collaborative I have done would have to be my most recent release. Which is a track that features G-Mo Skee and myself titled Sick In The Head. I'm proud of the hard work it took to create this track. We both came hard lyrically and delivered a very intense and clean piece of Hip hop. This song will be a classic in my catalog for sure, and I appreciate all my supporters Who pushed me to get this far.
Who do you look forward to collaborating with in the future?
I look forward to collaborating with a bunch of artists in the future, some will be tangible while others might take hard work and time to make happen. Anything is possible. I do have a ton of local talent I wanna work with, I have a few group collectives that share a similar vision that I have for my journey through music. For heavy hitter's, I have a few I hope to collab with someday such as Apathy of the Demigods, Madchild, and I would say Chris Webby just to name a couple.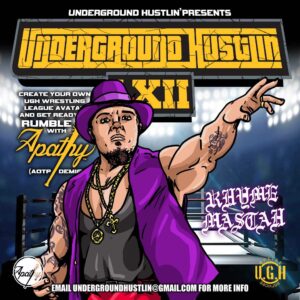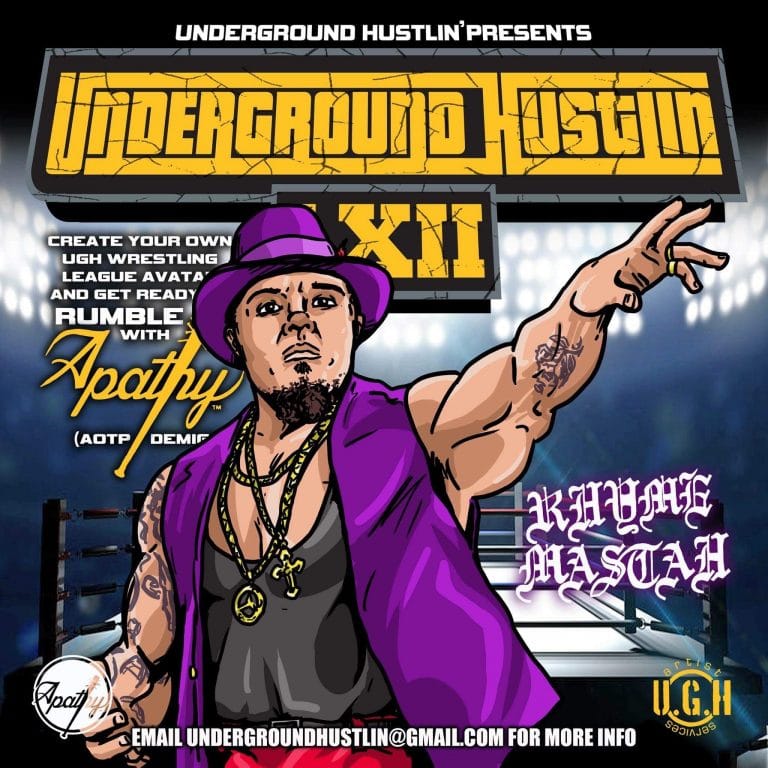 Which do you prefer more, Creating or Performing, and Why?
I would say I prefer creating content more than performing. I enjoy the process it takes to make large projects such as EP's, Mixtapes and Albums. However, I also enjoy performing but it can be really stressful at times because it requires you to be very flexible and good at adapting to sudden changes. Also, it's hard to get a consistent sound out of live performances when using other people's music equipment.
What are you working on right now?
Right now I'm working on a few projects with another artist, and some solo tracks at the same time. I'm doing an entirely self-produced EP and a separate album with another artist as a rap group duo. Set to be released in 2020 and in 2021 if things stay going smoothly.
What is one experience in life that, without it, you wouldn't be the artist you are today?
I wouldn't be the artist I am today if I didn't go through the loss of a parent at a young age. My passion to stick to what I love is well preserved because of the memories I hold of that parent. I would have still been a good artist but without the pain and struggles of losing a Parent, I wouldn't have had the edge I do today along with the confidence to do so.
What's an average day like for you?
My average day consists of listening to a lot of music. I listen to both metal and rap whenever I'm driving, cleaning or even just bored. I'm also a huge gamer and enjoy collecting sick shit that I believe is awesome and nostalgic. I enjoy time with my family as well along with skateboarding when I get the chance.
What are your non-musical goals?
Aside from music I have a bunch of goals in life. I wanna start a few small businesses that are art-oriented. I also need to work on getting my own property for me and my family along with just staying focused and healthy. Also, I need to travel more. I've not seen much of my own country sadly, I will definitely be going on vacation soon to experience different cultures and scenery.
Want more Rhyme Mastah?
Link up with The Rhyme Mastah! Youtube Instagram Soundcloud Reverbnation and Facebook