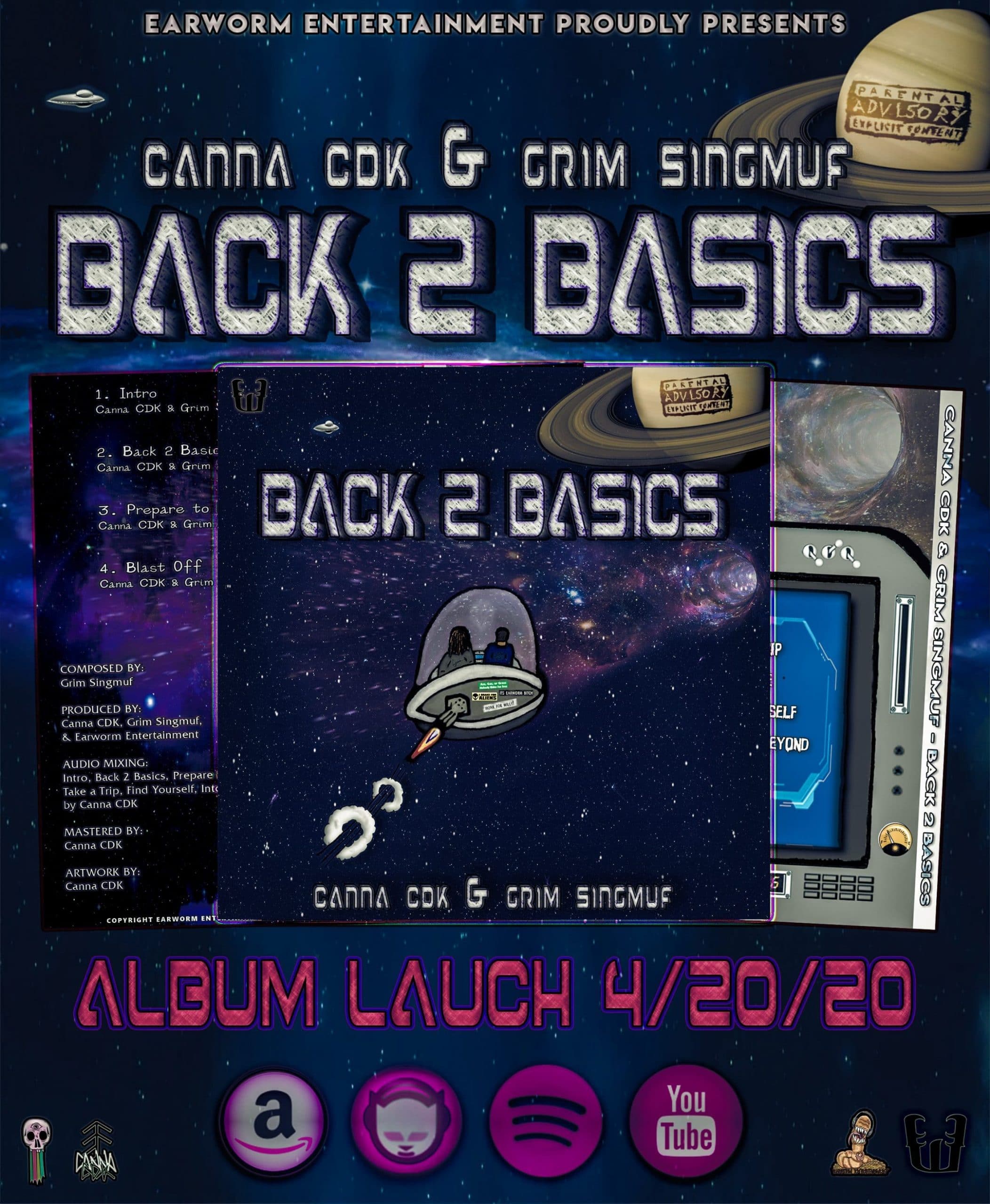 Back 2 Basics
Canna CDK & Grim Singmuf of EWEAC came together to create Back 2 Basics. An album created using only the sounds available in our Back 2 Basics producer kit. Launching this 4/20/20, take a trip with Canna and Grim. This release encompasses the DIY nature of Earworm Entertainment. From the sounds to the artwork, this entire project was created in house. The theme focuses primarily on letting creativity take control. As the journey unfolds the listener enters new soundscapes. Not one track sounds the same.
The drums, fx, instruments, and Massive presets created in house by our team of producers, were put to the test. Armed with his Maschine MK3, Grim Singmuf composed 7 instrumentals using this producer kit. Then Canna and Grim began to write and record, creating a dope well-balanced record. The next step was left to Canna. He mixed and mastered each track to perfection.
As mentioned, everything, including the art was created in house. Canna hand drew the album art. This entire project is 100% created in house. From the ground up. We can't wait to share it with you. What better day than April 20th? Get lit, bump our new shit!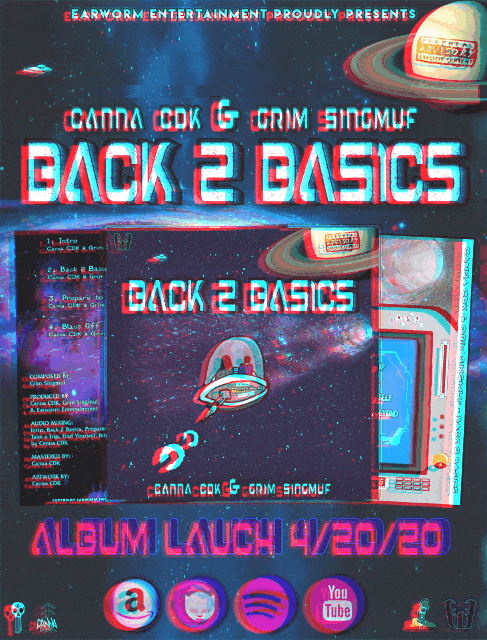 Get High With Us!
Available April 20th, 2020 on all major streaming platforms, CD, and the Earworm Shop! Canna CDK and Grim Singmuf are very creative writers, this is sure to be an instant classic. With their psychonaut lifestyles and "Do it Yourself" attitudes, this collaborative effort is anything but basic. No matter how rapidly the music industry evolves, the desire to make music will never cease. From the street musician to the drum circle… From the kid making beats on a phone app to the DJ's cutting up vinyl… The successful DIY musician of the next decade will have to be a multi-tasking performer. This album proves all that is possible and more.
Stream or buy on 420. Get liphted out of this atmosphere. If you're into making beats lookout for a "Fire Deal" on the sound kit Canna and Grim used to create this new treat for your mind, body, and soul. True astral resonance from the Earworm Multiverse…
All sounds and melodies are Royalty-Free and have been created completely from scratch. 
All Sounds are Royalty-Free and are in WAV Format, available for Instant Download

Drum Kit, Loops, & One-shots

Compatible with all DAWs (Ableton, FL Studio, Logic, Reason, and more)

Compatible with all Hardware and Software Samplers (Maschine, MPC, etc)

BONUS "Massive" Presets FREE
Composed By: Grim Singmuf