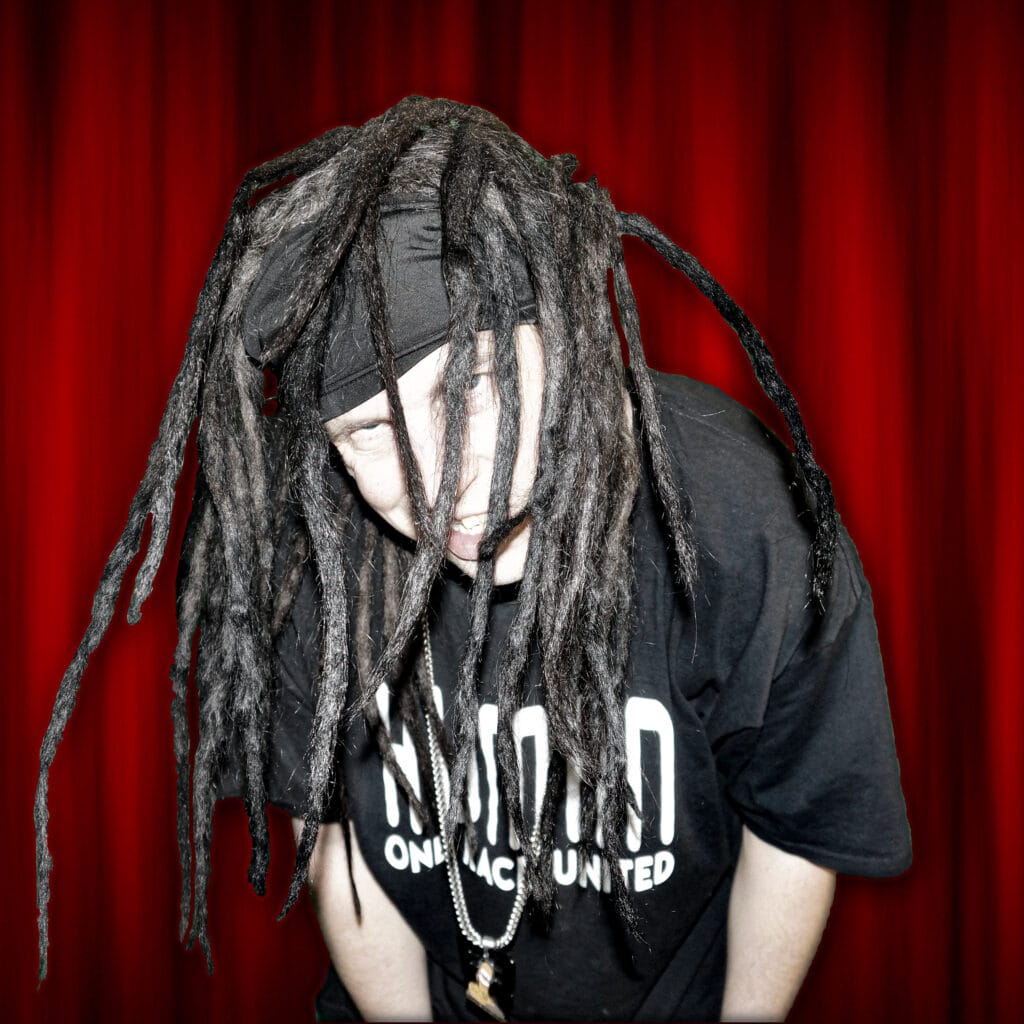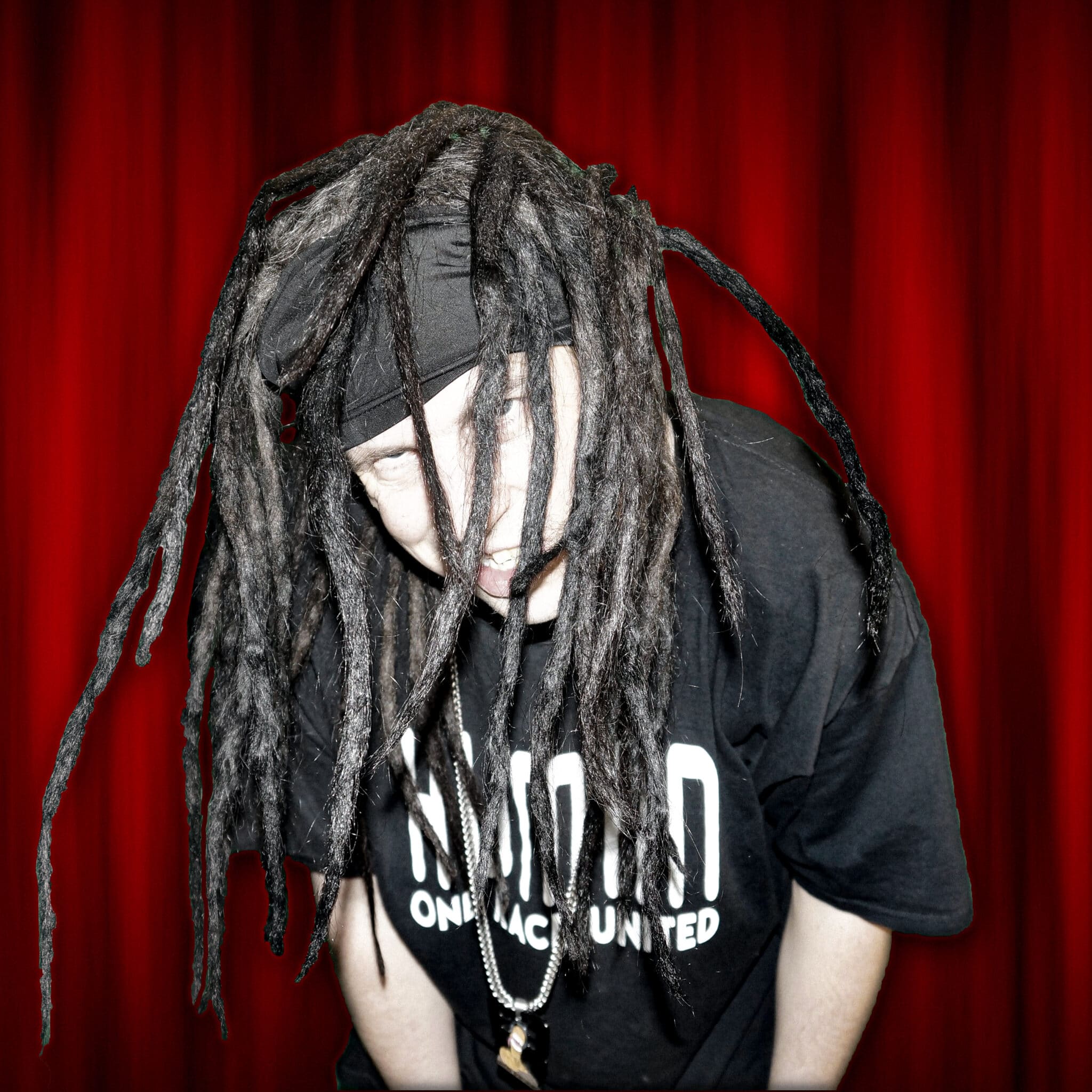 Creation is a must!
What up! It's Grim Singmuf! As you know I can't stop creating! For me and most on my team, creation is a must. To us, it is more than a hobby, therapy, or a fun pastime. We just can't stop, the feeling is beyond passion. I just got back from our 10th annual campout and wanted to give an update on what  Canna CDK has been doing.
The Godfather
Canna CDK is an Artist, Lyricist, Manager, Producer, & Owner of Earworm Entertainment. Originally from Brockton Massachusetts of Norwegian, Finnish, Swedish, and Scandinavian descent. He is now living in the Northeast Kingdom of Vermont. He started his career in music in 2011 with his debut EP "Klown Around" followed by his first full-length album "Misunderstood Mind". In 2016 he launched Earworm Entertainment with a roster of artists. Since its launch, Earworm Entertainment has become a producer of both film and music including the release of the "Down with Earworm" Blu-ray in late 2020.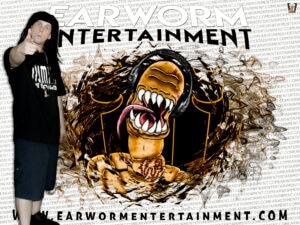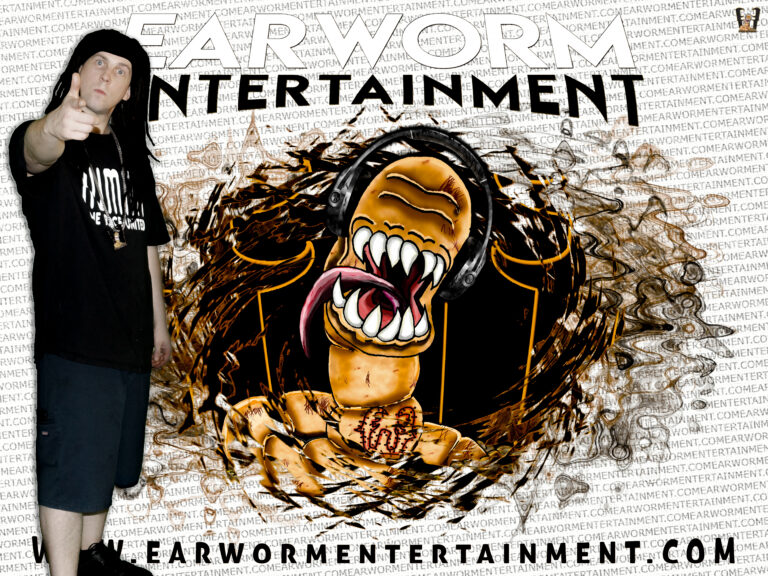 Still Creating
Back in September of 2020 Canna released "Sinister Intent." He had dug deep into his heritage and found the creation stories of the Norseman. Within the retellings of these creation myths, Canna noticed how some writers like to embellish or change aspects of the story. Getting to the root of the story of the Ymir inspired the writing of Canna CDK's first book as well as the album "Sinister Intent".
Since then something has been taking over the mind, body, and soul of Canna. Highly motivated and focused on film, music, and writing, this dude is forever creating! Many products here on this very website are made by Canna CDK himself. Earworm Entertainment takes pride in its independent DIY nature.
This is Non-Stop
More than a lyricist, Canna Cdk is a musician at heart. Mastering his craft and taking full control of his art is more than just an evolution in music. This is a true testament to the life of CDK. From his life on the streets of Brockton to his humble castle on the peaks of Vermont, self-sustainability is at the very core of Canna CDK's life. For most of Canna's career, he typically got beats through leasing sites, as do most lyricists. As time grew Canna created instrumentals, not only for himself but for free and lease as well:
Creating instrumentals led to the inevitable creation of a fully self-produced album. Just around the corner on Aug. 22nd, 2021 is the release of "Self Sustained". This album is composed and created by Canna from the ground up. All the artwork, instrumentals, mixing, and mastering are 100% Canna CDK. It does not get any rawer than this. There are no collaborations on this album whatsoever. Not one guest… Except maybe Ymir? Stream and find out, it will be available on all platforms!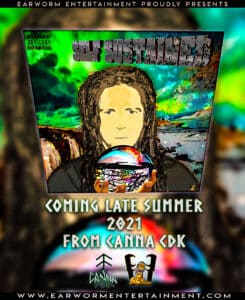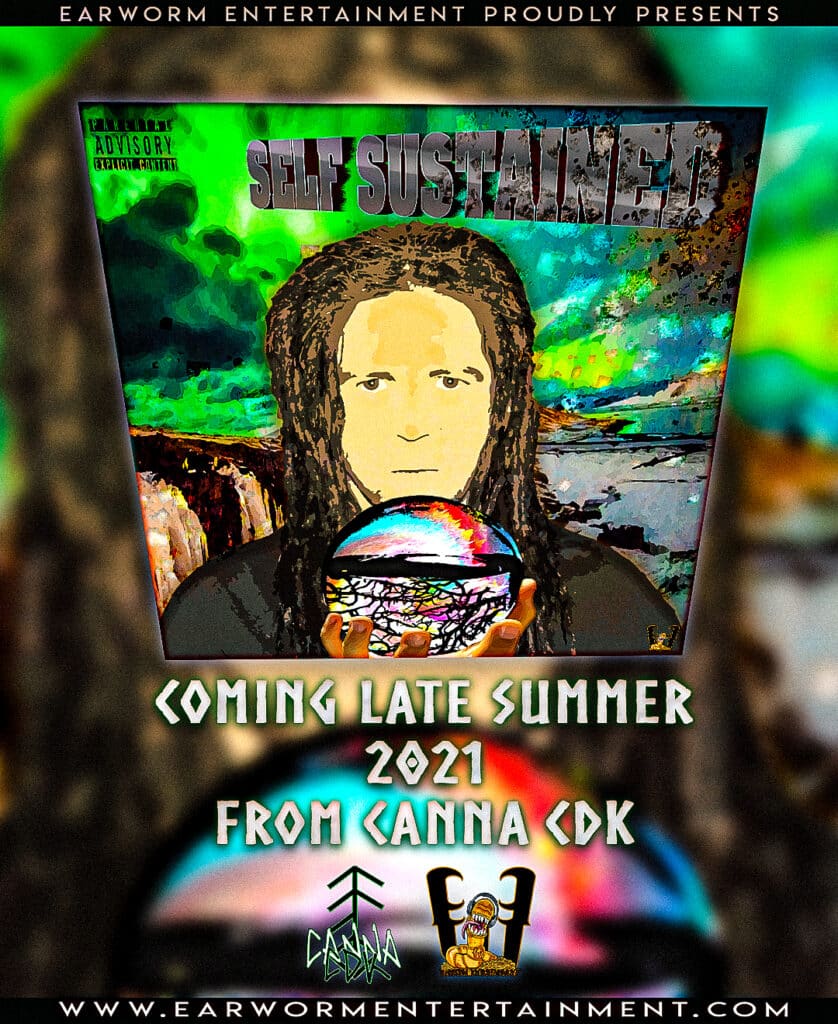 Creating Collaboration
As a collective and a family, we come together in a sublime yet seemingly unorthodox manner. Many times this happens in a "spur of the moment" type scenario. Just about a month and a few weeks prior to our 10th Annual Campout, Jay Prophet and I went up to Earworm HQ to film some videos with the Godfather Himself, Canna CDK. At one point he broke out his midi controller and opened Serato Studio. Jay and I both FL Studio users got a taste of the software, and with Cannas guidance, we co-produced an instrumental. Not only did we get to learn a new DAW, but we also wrote, recorded, and filmed a music video on the spot. All this in a twelve-hour period. Peep "UFaul" Premiering soon:
Aside from the singles Canna will continue to pile up, he also creates albums and EP's with the artists in his collective. Most recently released is the visceral and violent "Too Far Gone", a collaborative effort with The War Machine DMK. Complete with dope beats and infectious lyrics delivered in that Earworm Perspective, this is a "Must Bump" for my early morning cannabis, coffee, rise, and grind:
Canna also recently released an album 2 years in the making. That project is "The Earworm Cyphers" this album is one of our most technically diverse projects. Featuring collabs with both local, national, and international artists. Instrumentals produced by myself, Grim Singmuf, however, all stems were mixed and mastered by Canna CDK. From every instrument to each vocal Canna broke down and compiled and pieced together this album. There were many vocals takes from a multitude of artists with a myriad of styles. Peep the mixtape:
Canna was also recently featured in last month's "Clown" themed issue of the New England Magazine "Eerie Eclipse". More to come from the Cannabis king, be sure to peep his Cannabis hacks: