Sinister Intent Pre-Order Now Available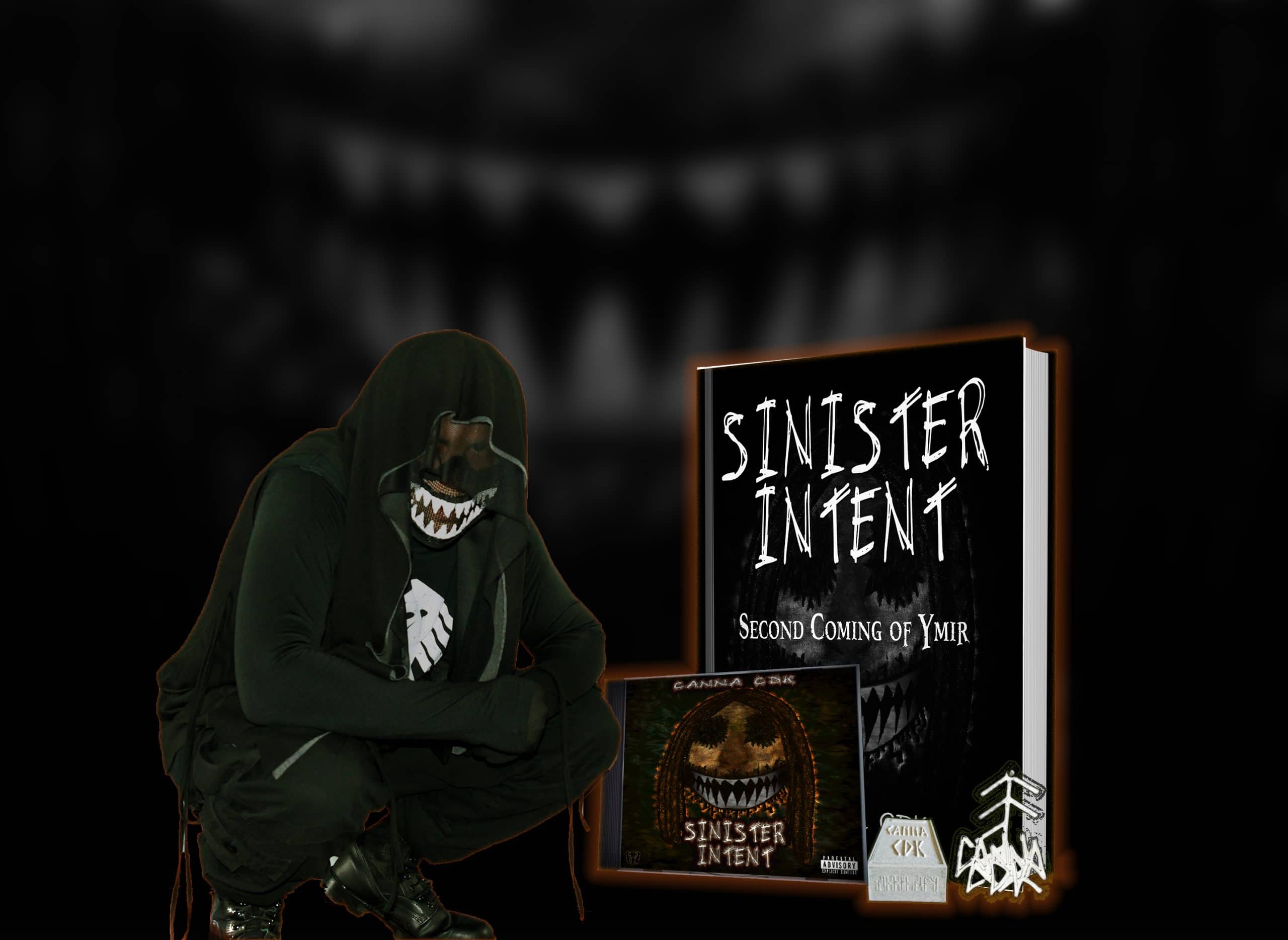 Sinister Intent Pre-Order Now Available
Canna CDK
Before there was Earth, before there were man. There was the creation of Niflheim. From which came the one who would be our creation and our demise. Before there was sand before there was seas and waves the first being and giants walked the plains.

A battle with the Gods it was creator against creation. When the battle had ended the blood of the giant consumed all that surrounds him. From this death came the birth of a planet born of blood and body parts created the human race. Biding time deep within, while lying in wait for the last of the Gods to fall. For his time to rise again to take back what they had once stole. As the world they created begins tearing itself apart broken souls nourished him. Time draws closer for him to rise from the ashes for his soul to claim a new vessel and rule once again. The second coming of YMIR is upon us, this is the beginning of the end!"
LOCK-IN YOUR PRE-ORDER: https://earwormentertainment.com/product/sinister-intent-pre-order/
Canna CDK "SINISTER INTENT" Album Release Tuesday September 22nd 2020
The album seven (7) years in the making. This is one you don't want to sleep on! This pre-order bundle is loaded with everything you could want for Sinister Intent including exclusive items only available in this pre-order deal.
LOCK-IN YOUR PRE-ORDER: https://earwormentertainment.com/product/sinister-intent-pre-order/
Pre-Order Includes
Sinister Intent CD
Sinister Intent Digital Download
Ymir Keychain (Pre-Order Exclusive)
Sinister Intent Book
Canna CDK Runes with Rune-box (Pre-Order Exclusive)
Canna CDK "music rune" Charm
Sinister Intent Promo Pack (Pre-Order Exclusive)
LOCK-IN YOUR PRE-ORDER: https://earwormentertainment.com/product/sinister-intent-pre-order/
Track-list
1. Introduction
2. Digging Deeper
3. Nightstalker
4. Changing featuring TStone
5. Afflicted
6. The Evil Within Part 1
7. Whispers
8. Back on Murder Street
9. Man Up featuring G-Mo Skee
10. The Evil Within Part 2
11. Killer Commands
12. Dance with Death
13. Return of the 1st
14. Suspect Zero featuring Jay Prophet
15. Fuck Life featuring DMK
16. Only the Beginning
17. Murder Street featuring Claas
LOCK-IN YOUR PRE-ORDER: https://earwormentertainment.com/product/sinister-intent-pre-order/
[sonaar_audioplayer title="Sinister Intent Preview" hide_artwork="true"][/sonaar_audioplayer]