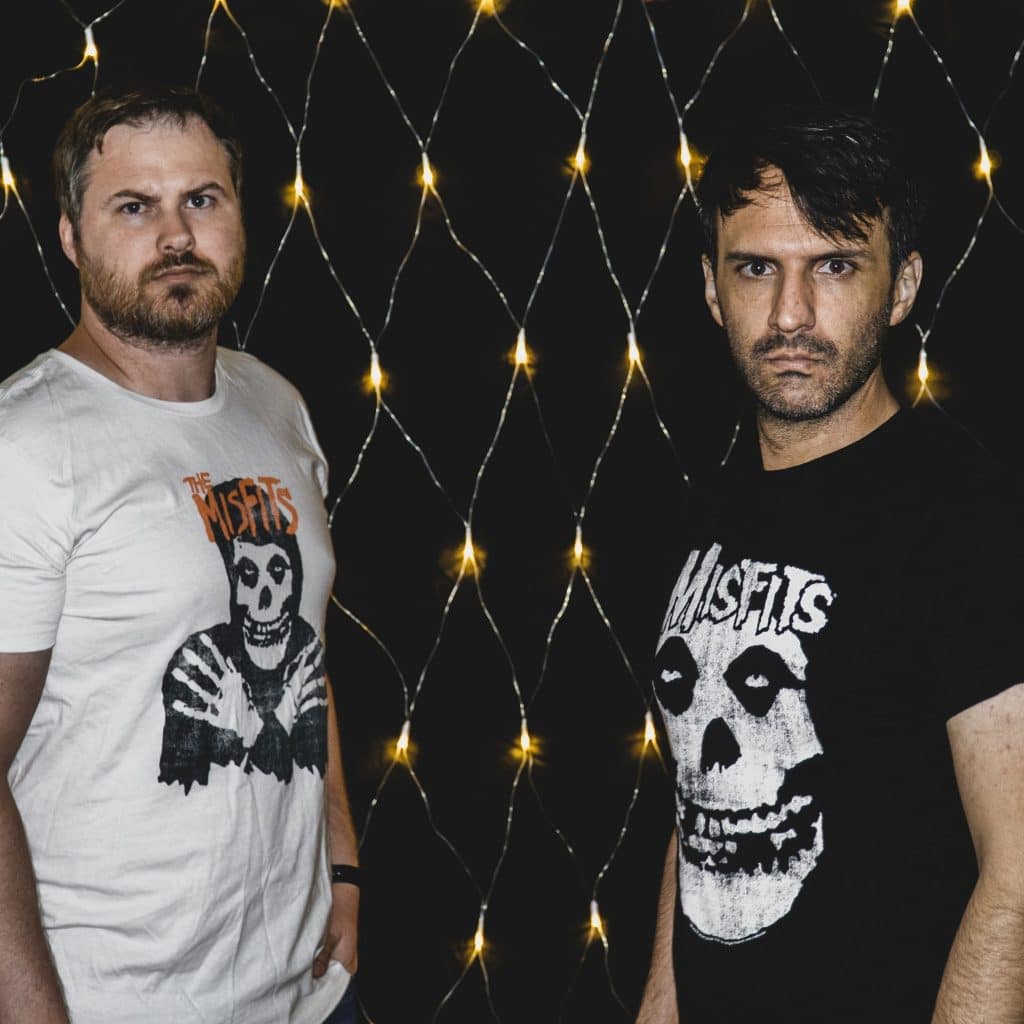 Black It Out
We had a chance to chat with Shaun of Black It Out, a post-hardcore band based in California.
Black It Out formed in 2005 originally under the name Scarlet's Sonata. The band has gone through several lineup changes, but the members include: Bryan Underwood (vocals, guitar) and Shaun Zizi (vocals, bass, guitar). Described as having "… catchy, stuck-in-your-head harmonized guitar riffs, and lyrics that just make you want to sing along," by Phil M, booking manager of Shanghai; the band released their debut EP I'll Bring the Gun, You Bring the Bullet in 2006. Tracks from the EP aired on KRXQ 98 Rock's Local Licks radio show. Around 2007, the band decided to part ways with the original bassist with fill-ins holding down the role until Shaun took the duties over. The band released Trapped in a Sea of Emotion EP in 2009. The same year, the original drummer and the band went their separate paths with the role being occupied by fill-ins. During 2009, the band went on an 8-year hiatus to return in 2017 to start writing for their latest album, Resurgence.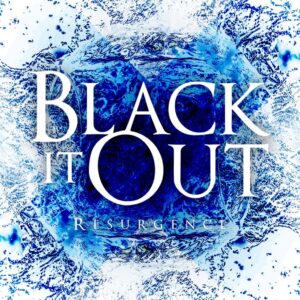 Can you tell us about the name change from "Scarlet's Sonata" to "Black it Out?"
We decided that Scarlet's Sonata was difficult for people to remember and to spell. So, we went with something easier to remember and spell like, Black It Out. Also, we went through some lineup changes, so our name change helped reflect that we were a mostly different band.
When did you begin writing lyrics?
When I was in high school, aspiring to be in bands. I started writing lyrics seriously with the starting of Scarlet's Sonata.
What inspired you to make music?
When I was in grade school, my dad would always have oldies on, and that got me into listening to music. My dad was amazing at singing and playing Elvis songs. My dad and grandpa had a band, and my mom played bass for them too. So, music was in my family. I know the same is true with Bryan. Also, while in grade school, I learned how to read music from a class.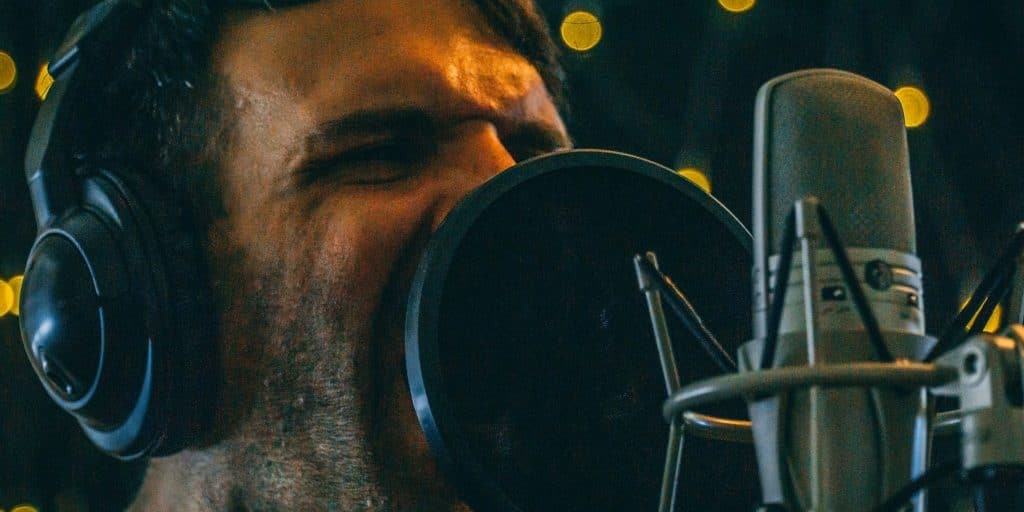 Can you break down your creative process?
It's different every time. Sometimes, I come up with the base of a song, and we build on it. Sometimes, Bryan comes up with the foundation and we do the same. Lately, Bryan has been writing most of the music and getting me to write lyrics and put the melody to it. We often go back and worth until we both agree on the parts. It could take quite a while.
Aside from Bryan and yourself, Black it Out seems to have rotating members, is this intentional?
It was mostly non-intentional. Things do happen, and both parties have to do what they have to do at the time. I'm not going into detail.
If you could open a show for any artist, who would it be?
Oh, man. So many. Right now, it would probably be Senses Fail. They are one of both Bryan's and mine's favorite bands.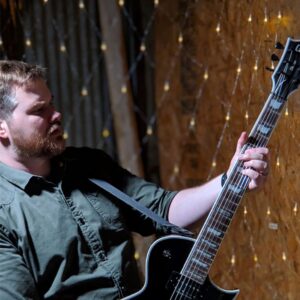 Were you raised with, or around, any musicians, poets, or artists in general?
Yeah, my dad was an accomplished vocalist and guitarist. He and his dad would play together. My grandpa was a drummer. Sometimes, they'd do gigs with just the two of them, and I was told that people would come up to them and be like, "Just the two of you sound like a full band!" I think Bryan had a similar experience.
What inspires you?
I'm inspired by other musicians, bands, music, books, philosophy, my friends and family, and Bryan.
What do you value more, creativity, or perfect execution?
They both have their merits, but I've heard perfect performances that lacked creativity. Plus, you could practice until you get it right, so I'm going with creativity.
Which do you prefer, creating or performing?
Man, they're both awesome! Right now, with our current setup, it has to be creating.
What was the inspiration and motivation for the "Trapped in a Sea of Emotion" EP?
Trapped in a Sea of Emotion was started when I was away in college. Man, it was weird. Some of those songs were written in my mom's garage at 2 AM during holidays and breaks in school. The inspiration was much of what I was going through at the time. Also, our perception of the US culture in 2009. The motivation was to keep making music. That's when we changed our name it Black It Out and when it turned to being strictly Bryan and me.
To this date, what do you believe is the best song you have released?
I feel like we've released many good songs. Our top five on Spotify right now are "Reflections," "There's Not Enough Penicillin in the World to Save You Honey," "Merry Christmas, Don't Get Me Anything," "High Heels & Dangerous Streets," and "I'll Gladly Pay You Sunday for a Murder Today."
Right now, I feel like it's a toss-up between "Reflections," and "Merry Christmas, Don't Get Me Anything."
How has your music evolved since you first began?
It has evolved into having more electronic music in the background for some of our songs. We've also grown into having more riffs while being more pop. We're blending heavy music with pop-punk.
What do you need to work on most musically?
I need to get a more energetic clean vocal without any grit. I'm very good at singing with compression and grit, but I'd like to get better at it without the grit.
Do you collaborate with others, if so can you describe the process?
We haven't collaborated with other artists yet. But, when Black It Out was a full band, and in other bands we were in, we did what Bryan and I do now. Someone comes with a base for a song, and we worked it out together.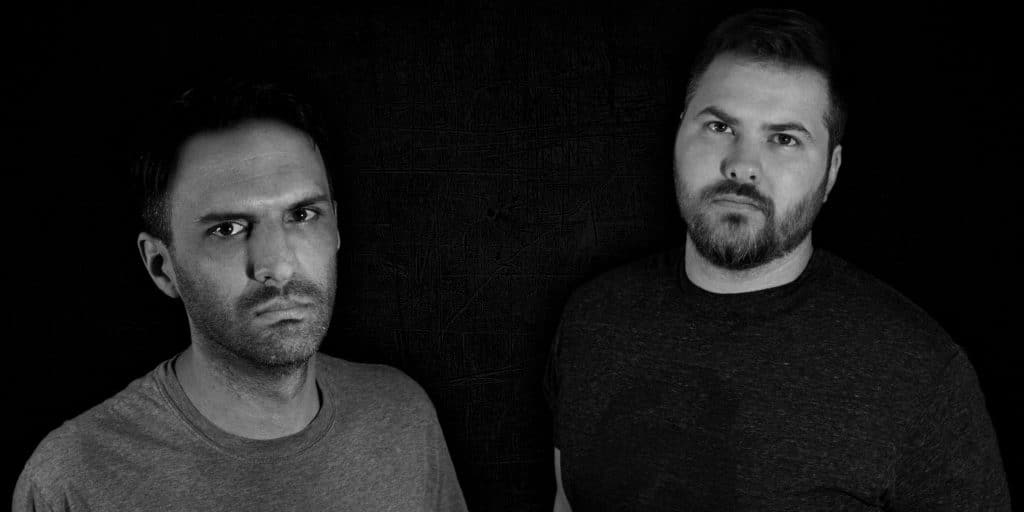 What was the biggest problem that you had to overcome?
Writing a song and putting it out in about two weeks during the holidays. "Merry Christmas, Don't Get Me Anything," came together very fast. We made that happen.
What are you working on right now?
Right now, we're working on an EP with songs from a band Bryan, and I used to be in. The singer didn't finish recording the tunes, so we asked him if we could use them, so they don't go to waste. He said, "Yes." So, we're working on the songs now.
What is one experience in life that, without it, you wouldn't be the artist you are today?
I honestly don't know. Was it learning how to read music at a young age? Could it have been meeting Bryan? Maybe my dad's death? Maybe it was going to college? I really don't know.
What's an average day like for you?
When weren't in a state of emergency, I'd get up a bit after my alarm, and go to work. I'd spend about ten hours there, then come home, maybe talk to Bryan about what we're working on. I might put down some vocals, work on some writing, or play some video games. It all depends on what I got going on. Maybe, I'll exercise. Of course, during all this I'll eat, pet my cats, and hang out with my wife. Then, I'd probably go to bed way later than I should to start it all over again.
What are your non-musical goals?
Make enough money so I don't have to work and could spend my time creating the things I want to. That'd be amazing.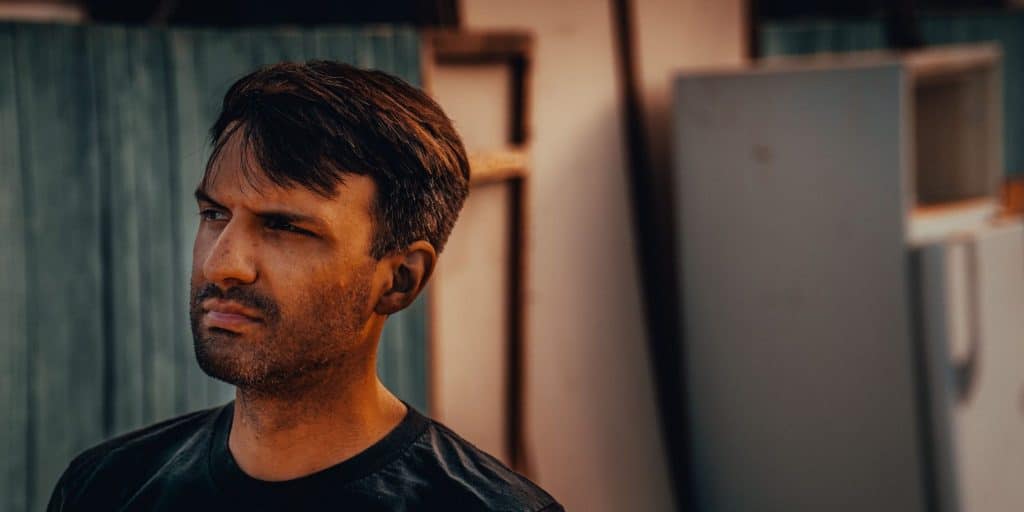 Want more "Black It Out"?
Check out these links:
Black it out: Bandcamp – Instagram – Youtube – Spotify
Moosic Records: Instagram – Youtube – Web
Moosic Records is a record label that showcases talented musicians like "Black It Out". In association with CtrlPlusSpace.
CtrlPlusSpace
Whether you are into music, books, art, and more, CtrlPlusSpace has you covered. They are always on the lookout for new talent to showcase. If you are or know an artist that wants attention, their contact page has everything needed to get started. What does CTRL+Space mean? CTRL+Space is the hotkey for record in the most popular DAW (Digital Audio Workstation), Pro Tools. It fits for their website, wouldn't you say? They love to record the achievements of independent artists! Check out the interviews they did with the EWEAC!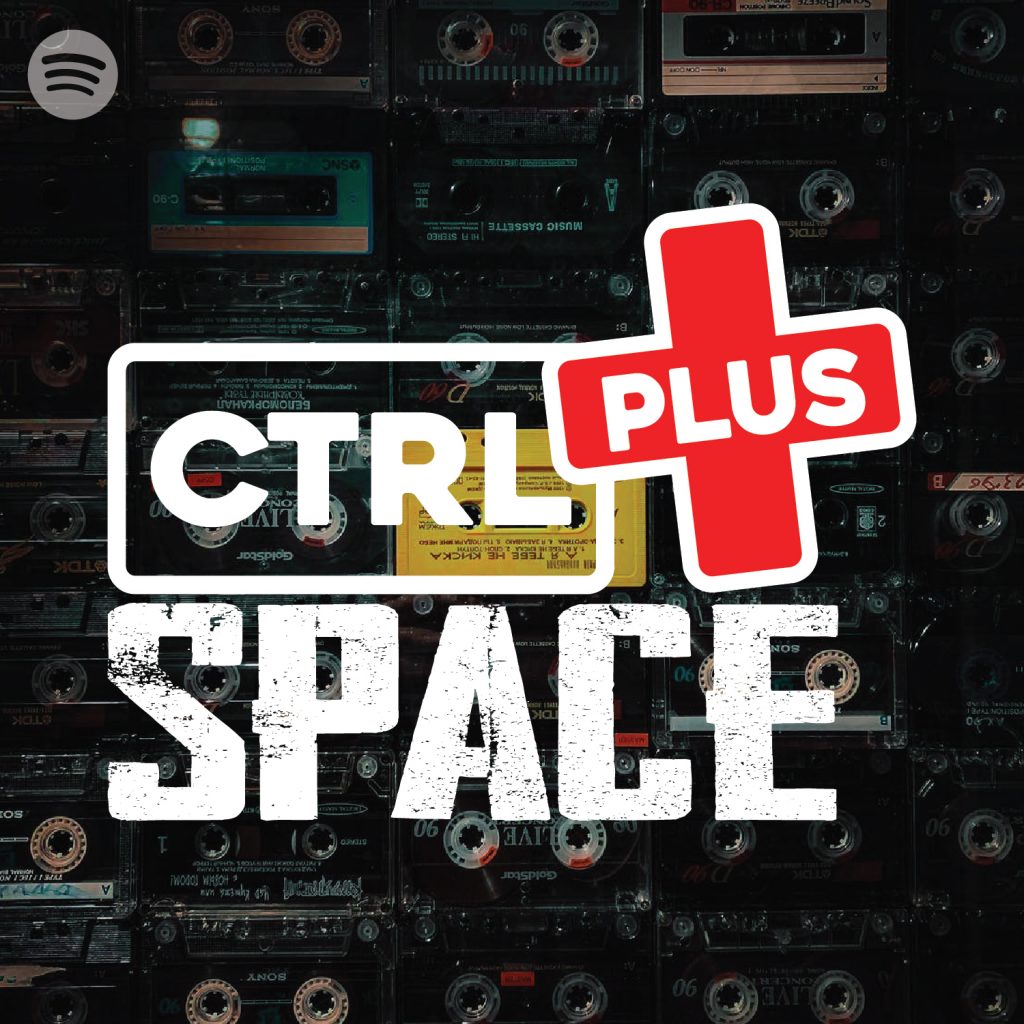 They also maintain 2 Spotify playlists!
Hip Hop Vanity is a playlist they are wanting to build up. Get in contact with CtrlPlusSpace to get involved!
Be sure to show Black It Out some love!