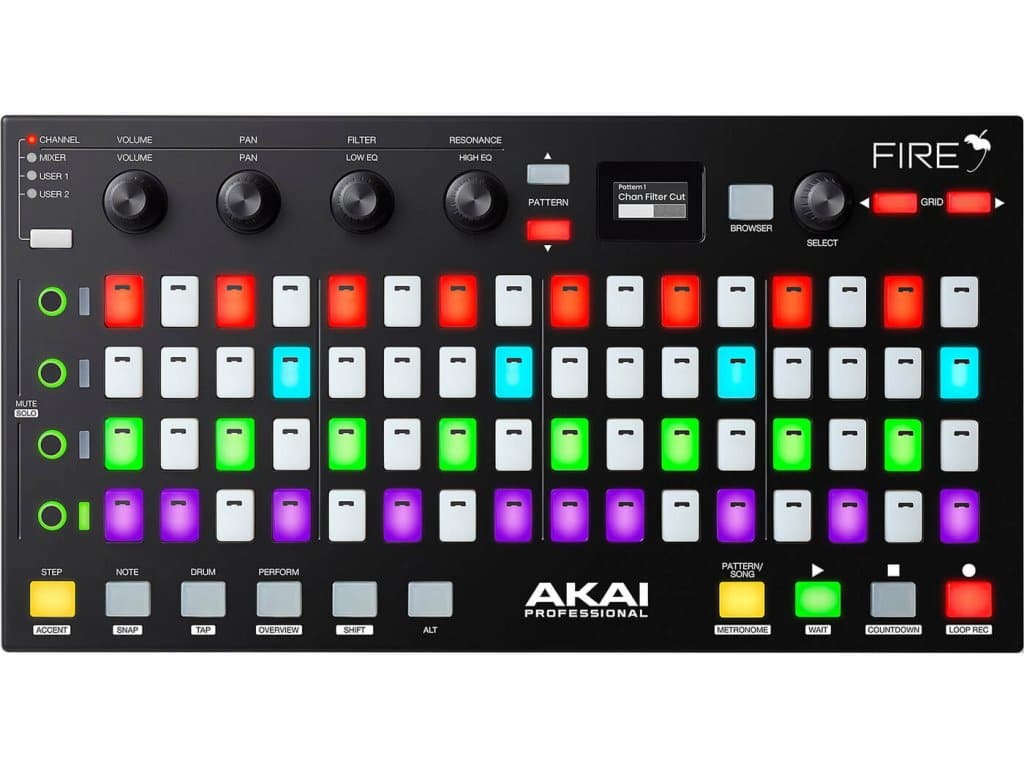 FL Studio
I'm grateful for this Akai Fire. I first started playing with FL Studio 6. At the time I had no idea what I was doing. I created crazy-sounding cacophonies that compare in no way to my current production. By the time Image-Line released FL Studio 9 I was really getting the hang of the program. A lifetime bond was forming. I've got many friends who refuse to buy it. I meet many folks on the internet looking for an FL Studio crack. Truth is I'm a happy license owning FL Studio user. It's my favorite DAW because of the infinite possibilities as well as the lifetime updates. The DAW also grows with you. Each user has a say in its creation as time goes. We have the opportunity to share feedback as well as beta test new versions before they are available to the public.

If making music is more than a hobby for you, consider buying a license! When you buy FL Studio from Image-Line you also become eligible for full and immediate online technical support. As well as having access to the latest software updates and bug-fixes. If you're not using a legitimate version of the software you will not be eligible for support. So when your version plays up or stops working, you've got nowhere to turn. My biggest point is Lifetime updates!  You buy once, whichever the latest version is. From then on, whenever a new version is released, you will be able to legally install and run that new version absolutely free. That's for life.
If you create something on a pirated version of FL, Image-line owns your work. They can and will sue you. Check out their article about "Reasons To Stop Pirating"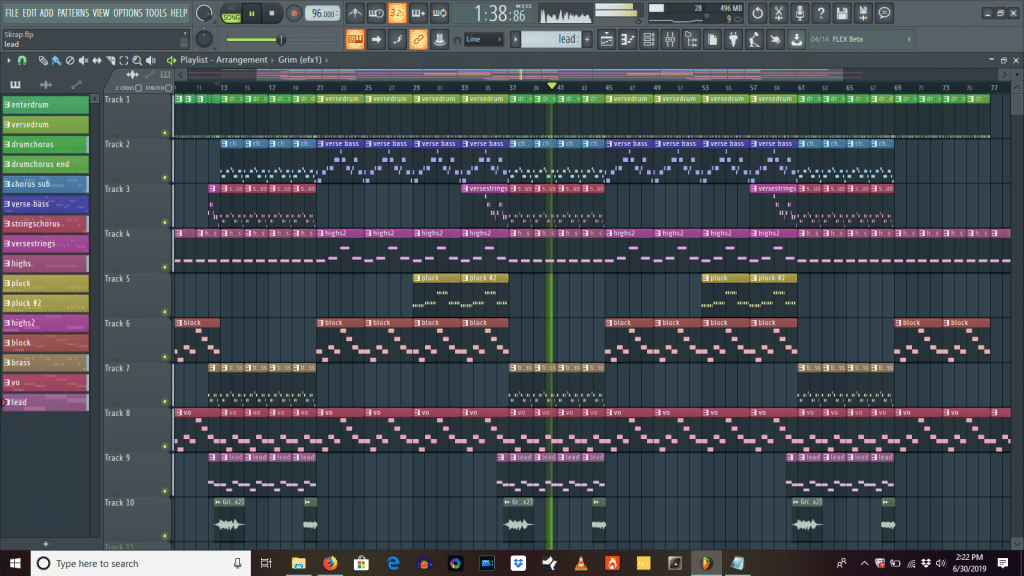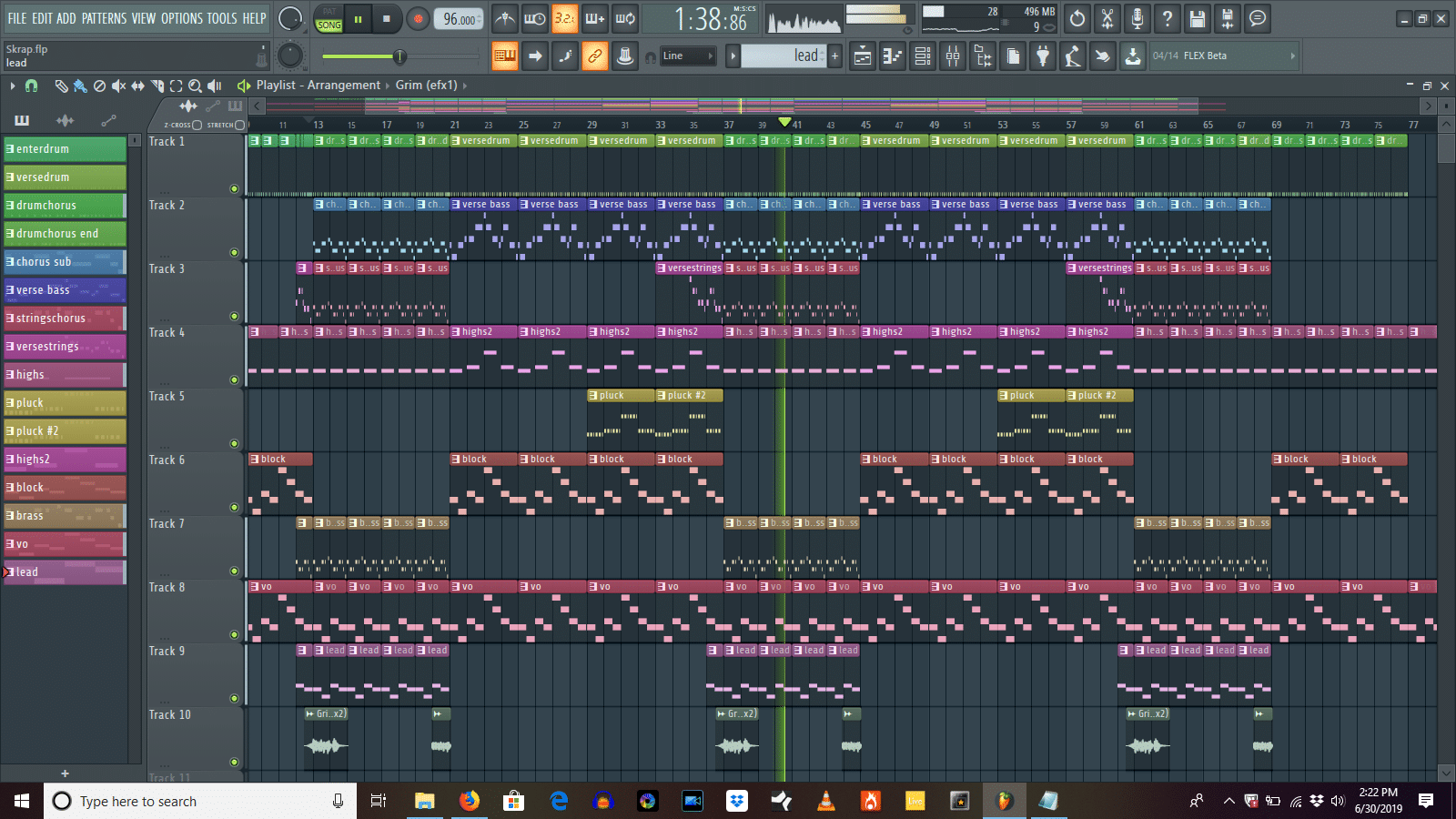 Akai Fire
This is the first and only dedicated controller for FL Studio. Upon first look, any Fl user will notice Fire's 4 x 16 pad matrix. This bears resemblance to FL Studio's step sequencer. The controller has four modes: Step, Note, Drum and Perform. Each mode allows the controller's 4×16 pad grid to take control over the sequencer, the piano roll, FPC sampler, Slicex, and the playlist's Performance Mode.
Right out the box, my first thought was how small Fire is. The second thought was how well the hardware resembles the software. Upon plugging it in and firing up FL Studio the controller was instantly recognized. I loaded up some sounds and in no time I was creating loops. One of the things I was interested in was its SliceX function. This is truly a godsend. Messing with samples in FL just got more fun. Instantly I'm chopping samples in SliceX. I went really basic, just took a drum loop and Slicex auto sliced the transients properly. Then I was able to flip the sample, recording my own loops. All right from the controller. Essential for my Lofi styles.
Being able to send channels right to the mixer from the controller, with no mouse, has proved to be a useful shortcut. Just select the channel, click the select knob, then select a mixer slot. I've not gotten too deep into the mixing aspects of the controller. Truth be told I still use my mouse sometimes. Force of habit maybe. There is a setting on the controller specifically for the mixer. I've been able to easily control specific parameters in my mixer with the controller. Volume, panning, low mid and high mid-EQ are the immediate controls available for the mixer. There are also 2 user banks where you can control effects.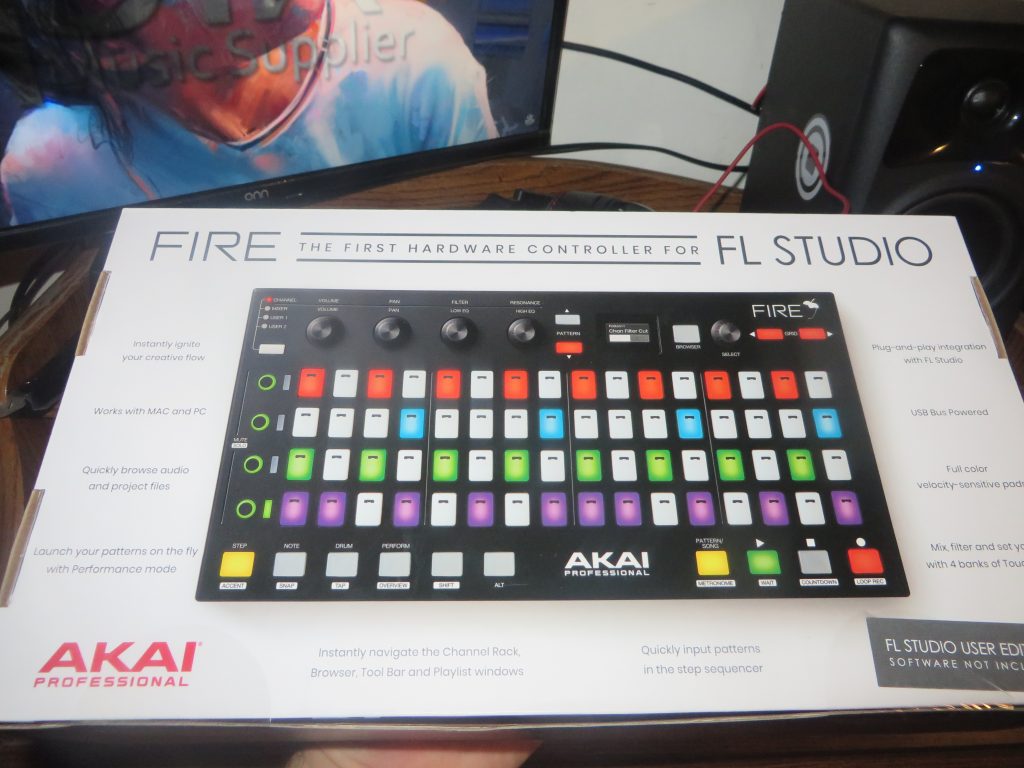 What about the sequencer?
As previously mentioned, this will be the first thing an avid FL Studio user will notice. The Akai Fire looks just like the sequencer we have come to know and love! Like they just took it right out the software. For those who do not know what a step sequencer is, it is a pattern-based grid sequencer ideal for creating loops and melodies. Loading up some basic sounds, drums, keys, and bass into respective channels. Then recording in loop mode. You will see a light pass through the controllers 4 x 16 pad matrix at the speed of your selected tempo. As the light passes and you click in sounds your loop just comes to life. You can also adjust velocity panning, pitch and volume parameters here as well. I feel like this alone has effectively improved my workflow.
Step mode completely mimics the step sequencer. You can select 4 channels at a time from the controller. The option to extend the pattern grid exists, and I use it often. You have the ability to mute and solo tracks right from Akai Fire. No mouse needed.
Will Akai Fire replace my midi keyboard?
The Fire comes with a note mode. I was skeptical at first as I've come to love the look of my midi controller. Opening note mode immediately gives you 3 octaves of a keyboard. You can select the specific channel you wish to control and playout that melody that's in your head. Using the grid button you can effectively move up and down octaves effortlessly. You can easily shift the root note to dial in on the specific key of your song. I feel like it may need some getting used to, but overall it is fun to play with.
What is drum mode all about?
Drum mode has 2 options. "FPC" and "Slicex". Since I've already mentioned Slicex, I'm going to speak on FPC. The FPC is a software plugin similar to the hardware Akai MPC unit, coded and optimized for the FL Studio platform. It is a self-contained multi-layer/velocity drum machine that makes it easy to create, edit and swap drum kits on the fly. It comes packed with drum kits, or if you are like me you can add in your own drums in an empty kit. You can layer several sounds into one slot and allow different sounds to trigger at different velocities. This effectively allows you to create your own kits.
On Akai Fire the very first drum mode is FPC. Immediately a light grid appears on the left side of the 4×16 pad grid. This can be adjusted where you would like on the grid. This plugin and its functions allow you to give more human character to your song. A bit different if you are used to finger drumming on pads, but a very useful integration indeed.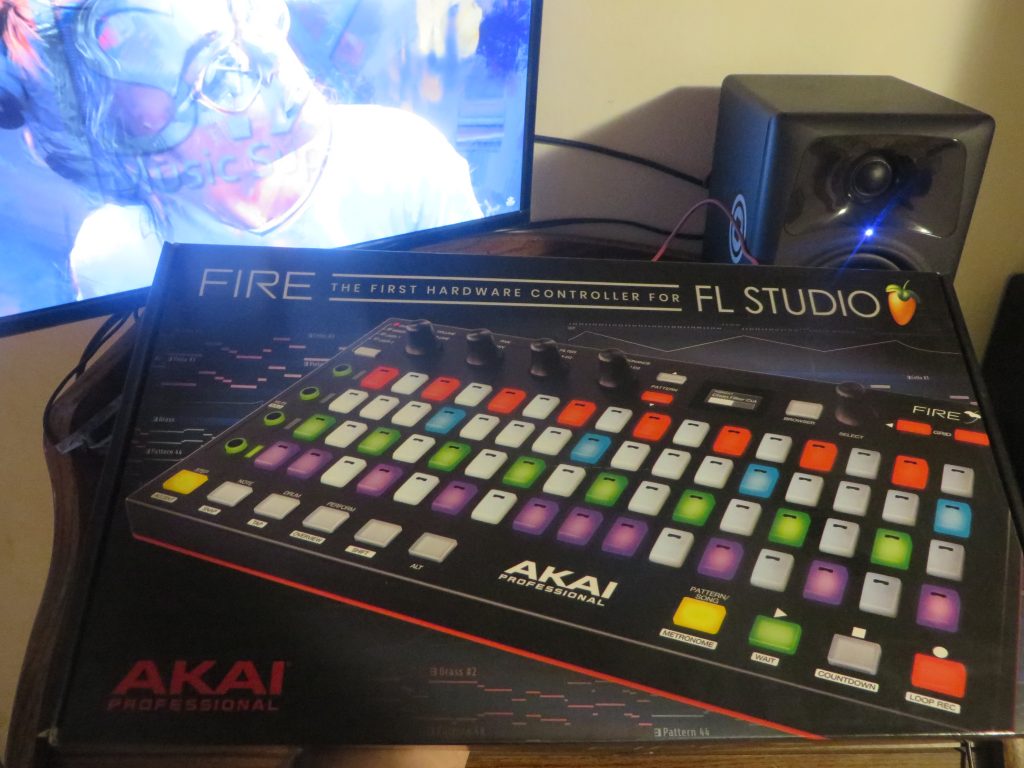 What role does performance mode play?
Performance mode allows the user a platform in which they can play live and trigger sounds in real-time. Fire's Performance mode sets the 4×16 pad grid to launch clips from the FL Studios Playlist area. You can color-code your Patterns in the software and see those colors reflected on the Fire. This is great for performing live and remixing. In my opinion, this is a highly valuable asset. I imagine myself rapping while having instrumental breaks where I can "solo" new vibes into the instrumental in between my vocal performance. A great way to show both sides of the "lyricist/producer" coin.
Who do I recommend this for?
First off, the Akai Fire comes with a low tier version of FL Studio specifically designed to integrate new users into this hardware/software combo. So I definitely recommend this for anyone who is interested in learning the program. Secondly, I would recommend Akai Fire to anyone who currently owns a pirated version of FL Studio and takes music serious. Thirdly, I'd recommend this to anyone who wants to perform live, using what they create in FL.
Its become an integral part of my home studio. More importantly, it's so small, I can take it anywhere. Being an avid traveler and FL Studio user, this is a blessing. I can picture myself on an airplane, laptop on the food tray, Akai Fire on my lap. I couldn't think of any other luggage more worthy of my carry-on bag.
Conclusion…
At this point, I can say that this is a great start. I'd love to see how it evolves. There has never been a controller designed for FL till now. I feel like it is only going to get better with time. I'm a happy owner of this controller. I like it so much I'm sending my current controller to my homie!