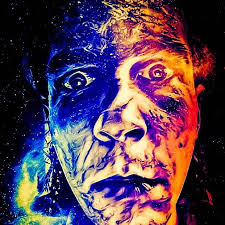 Interview with Canna CDK
Tune into the SBS podcast episode 082 for the Canna CDK interview on SBS podcast! Jer @ SBS talks to the man behind Earworm Entertainment – Canna CDK!
Now living in the Northeast Kingdom of Vermont. Previously one half of the music group MuTiLaTeD & A.o.C. (Agents of Chaos). Raised in the melting pot that is Brockton, a city in Plymouth County, Massachusetts. Canna grew up not really knowing where He came from or what his Heritage was. This is a true story for many in America. Described as a "mutt" by family members, this was the only answer used to self identify with until receiving a family DNA test as a gift. This opened up a whole new Journey for Him with discovering his ancestors and his families history. Want to know more? Peep the interview!
The Podcast
Aside from the interview Jer of SBS plays a tune from "Off The Chains", in addition to playing songs by Andrew Ryan, Ernest featuring Middle Aged Lady, Qualia, Nyquism, I Useless, Kiev, Salmon Friends, MPG, and Joseph Tonelli.
Founded in late 2012, sleeping bag studios has gone on to become a reliable source of information, music and mayhem within the independent music-scene. Designed by musicians for musicians. Artists come through to play live-music, do interviews, record and even just hang out to learn more about how to get their music out there.  They have served the independent music-scene in all the best ways! All while trying to establish Themselves as a verifiable and credible source of information and music from their first location in British Columbia, Canada.