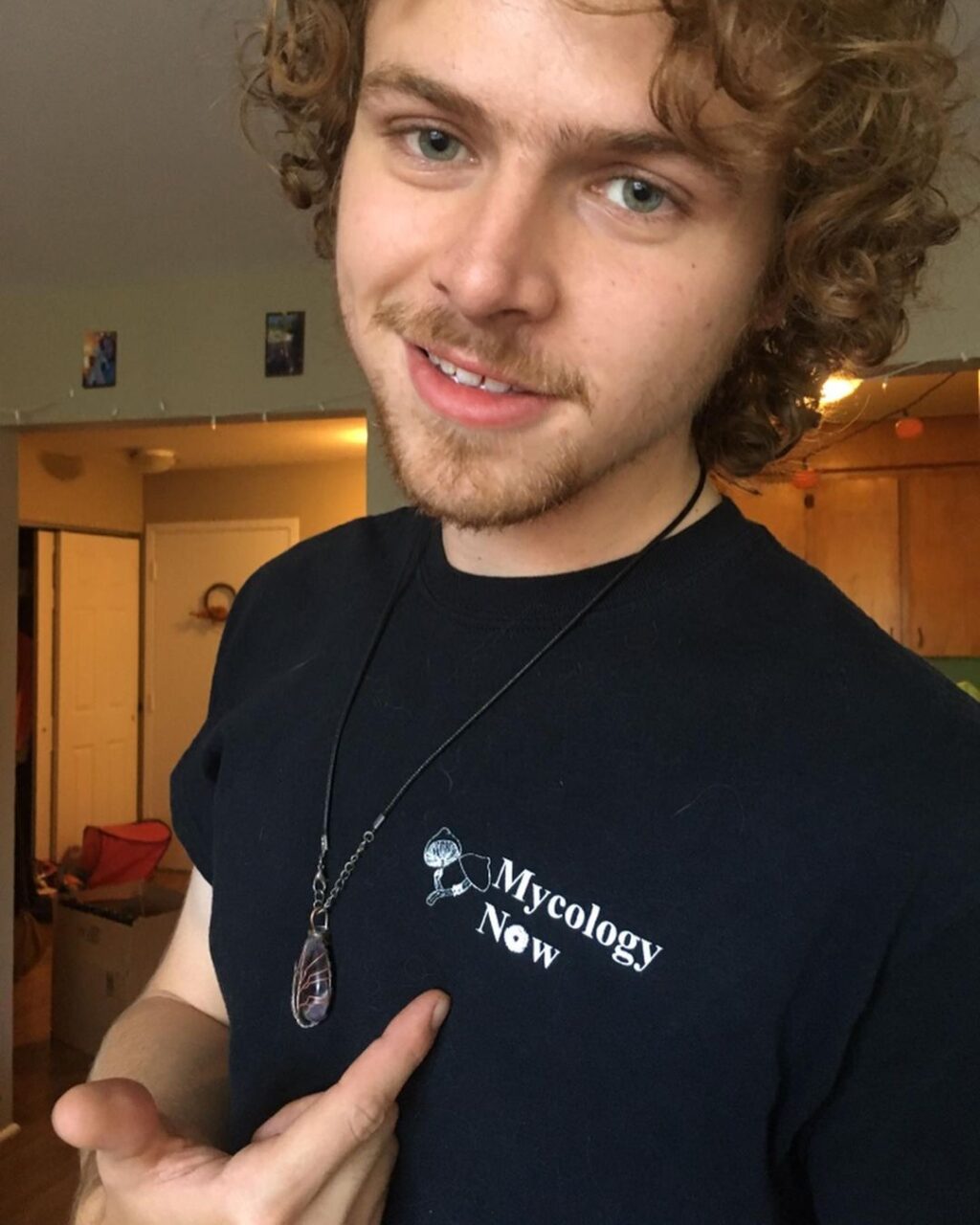 Gar V the True Egodeath
I had the chance to chop it up With Gar V the True Egodeath. We met over the interwebs in an online psychedelic community. Let me walk you through the traumatized young mind of a recovering addict on his healing path. In a world full of treachery and chaos, Gar V has made his purpose is help people by spreading his story while solidifying his message. Gar V the True Egodeath is a 24-year-old rapper from Nova Scotia, Canada. His lyrics revolve around his psychedelic journey as well as the struggles we face in this life "I still fight every day for that inner peace, but can't give up."
What does being a psychonaut mean to you, and how do you incorporate your beliefs
into your music?
Well, it sounds very fun and cool, but to me, a psychonaut is an old-school term for those who use psychedelic compounds, as well as different techniques to explore altered states of consciousness and spirituality. These states of consciousness are known by some as realms and dimensions, myself included. I refer to these experiences in my music frequently and exploring consciousness has been a huge influence on my lyrical content. Also, researching these topics has helped me discover more about the Earth, the spiritual, and my fellow human brothers and sisters. Psychedelics saved me from self-destruction and I respect them very much.
Do you produce your own beats?
I produce my beats, the track "Understanding" was fully produced by me. But I use my homies whip up too and beats that trusted producers send my way.

Who is your favorite producer to work with?
Writing on Kilbride's shit has been dope. We got some tracks in the works right now that may be released by the time this is posted. Then there is my day 1, uP, who is responsible for some of the heat you hear on my tracks like Destined2Shine. In the end, I am my favorite person to work with but I love making collabs with those who are dedicated.

Do you, or have you, performed live?
Negative! Only for my friends at small get-togethers. I've just been sharing my content on the internet but now that shit's opened back up, I plan to expand and performances are just a part of that expansion.
What is your favorite psychedelic?
Psilocybin mushrooms, they've done the most to benefit me and my perspective. LSD is lit tho lol, and is honestly is great for creativity. Mescaline, MDMA, and of course DMT have earned their place at the top too.
Do you write or record while tripping?
Yuh, a good number of my tracks were written and recorded while peaking on doses that definitely are not micro. Unless the ego dissolution starts to kick in haha. A lot is written post-trip experience too as a reflection of the trip.

What is the craziest thing you thought of while tripping?
We are all just in a simulated reality. I've been convinced I had gone crazy many times. Also thought I had died and gone to hell once. These are all quite normal tho. One time I forgot what a slice of pizza was and I was lowkey freaking out cuz I couldn't remember what pizza was and what to do with it! Also kept forgetting I took LSD… I was gone.
What is the most intense psychedelic experience you have had?
Either my 3rd and final Salvia trip, or 5-MeO-DMT. I've referred to these trips a lot in my music. The farthest I have gone for sure. Stripped layers of my ego that I have never been able to post or prior, and quite frankly wouldn't want to. Showed me things I can't unsee. But I don't regret it.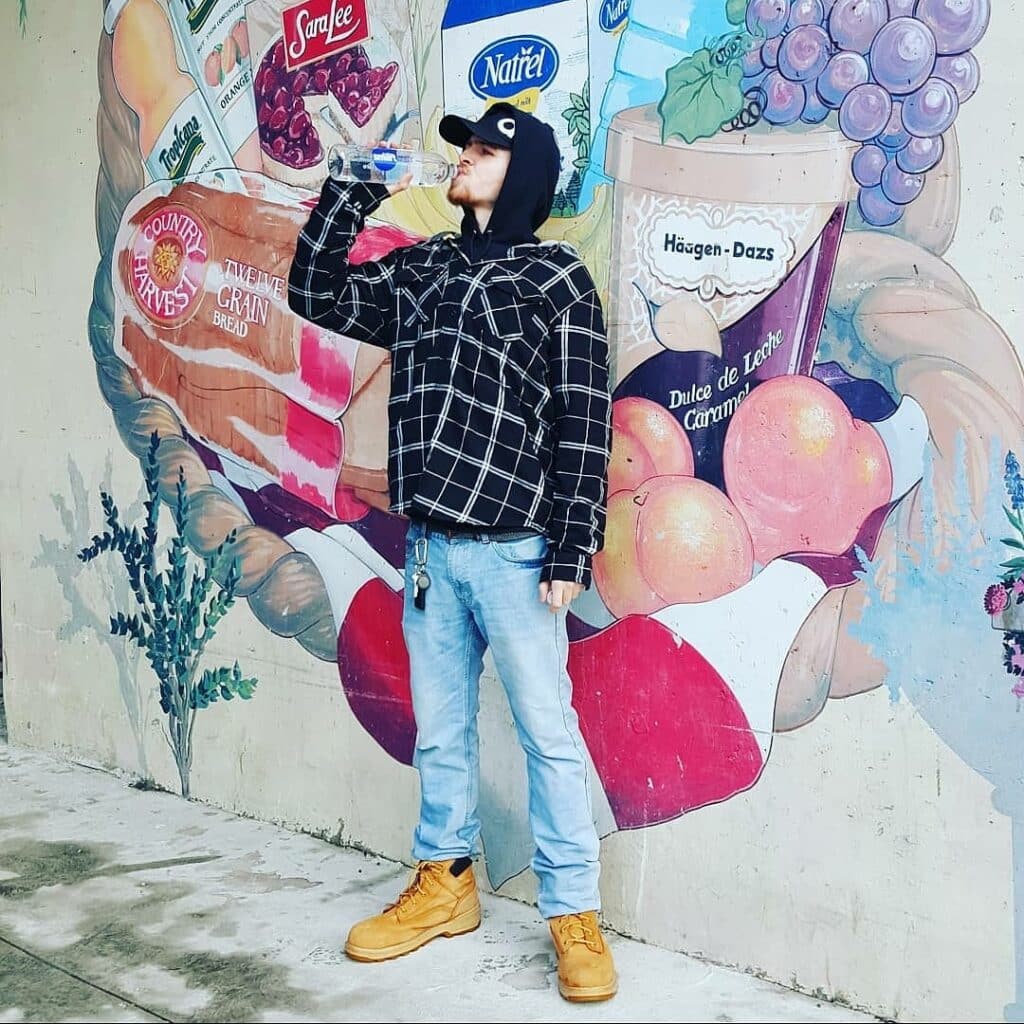 How has addiction played a role in your life previous to your use of psychedelics?
Addiction was in control of my life for many years, I started with alcohol and cigarettes at age 14 and graduated to cocaine, benzodiazepines, and opioids. I overdosed one time and it still wasn't enough to shake me. These days I still smoke weed and dabble in psychedelics from time to time but I was on a questionable path with no intention of changing. However, a few intense and eye-opening psychedelic experiences helped me recover. I still fight every day with this battle but I am doing much better thanks to psychedelics. Initially, LSD was to thank for this mainly but mushrooms and mescaline cacti have been my go-to natural alternatives. I think we have evolved with these substances and plants especially, for some time.
How has psychedelic use played a role in your recovery?
Psychedelics woke me up to my self-destructive ways with alcohol, benzodiazepines, and cigarettes. As well as other substances and habits. And I still sometimes start to fall back on my negative ways, and psychedelics will pull me back out of it.
Can you describe a DMT entity?
No…..just joking. I have seen tall white aliens and grim reapers. Also, cartoon-like monsters that kind of move bounce around and morph making different faces at you. On 5-MeO-DMT I was spoken to by a god-like voice that gave me profound advice that I had never once considered prior. Whether this was a true entity or my subconscious is up to your beliefs.
What future projects are you currently working on?
There be lots. Vids. Collab tape with Kilbride in the making at the moment, we got tracks ready to drop. Always working, brainstorming, and reflecting.
Who is the most influential rapper to you and why?
Probably Em just because he is the GOAT. But other influences are Mac Miller, $B, FBZ, UA, Dreamville, Pouya, Cypress Hill, The Four Owls, Mr Traumatik, Earl, MF Doom, Asap Rocky, Pop Smoke, WuTang, Onyx, Denzel Curry, Beastcoast, XXXTentacion, Bone Thugz N Harmony, 2Pac, B.I.G. Fuck! the list just goes on.
Do you have a crew of psychonauts, or are you a lone explorer?
My crew consists of a multitude of different types of people, some psychonauts and some not. I fly with my people but I have learned to explore these depths on my own. The love of my life and wife partakes in these experiences with me sometimes.
What have psychedelics taught you that you did not already know?
I know nothing… There cannot be positive without negative.
Finally, is there anything you would like to add on?
I got love for everyone who is attempting to do their best in life and a huge thank you for those listening to my music. I plan to keep releasing content with hopes to help others that want to be helped. That is the message and the purpose of my art. Thank you.
Connect with Gar V the True Egodeath!
Twitter, Spotify, TikTok, Youtube. Be sure to look out for more Earworm Interviews!