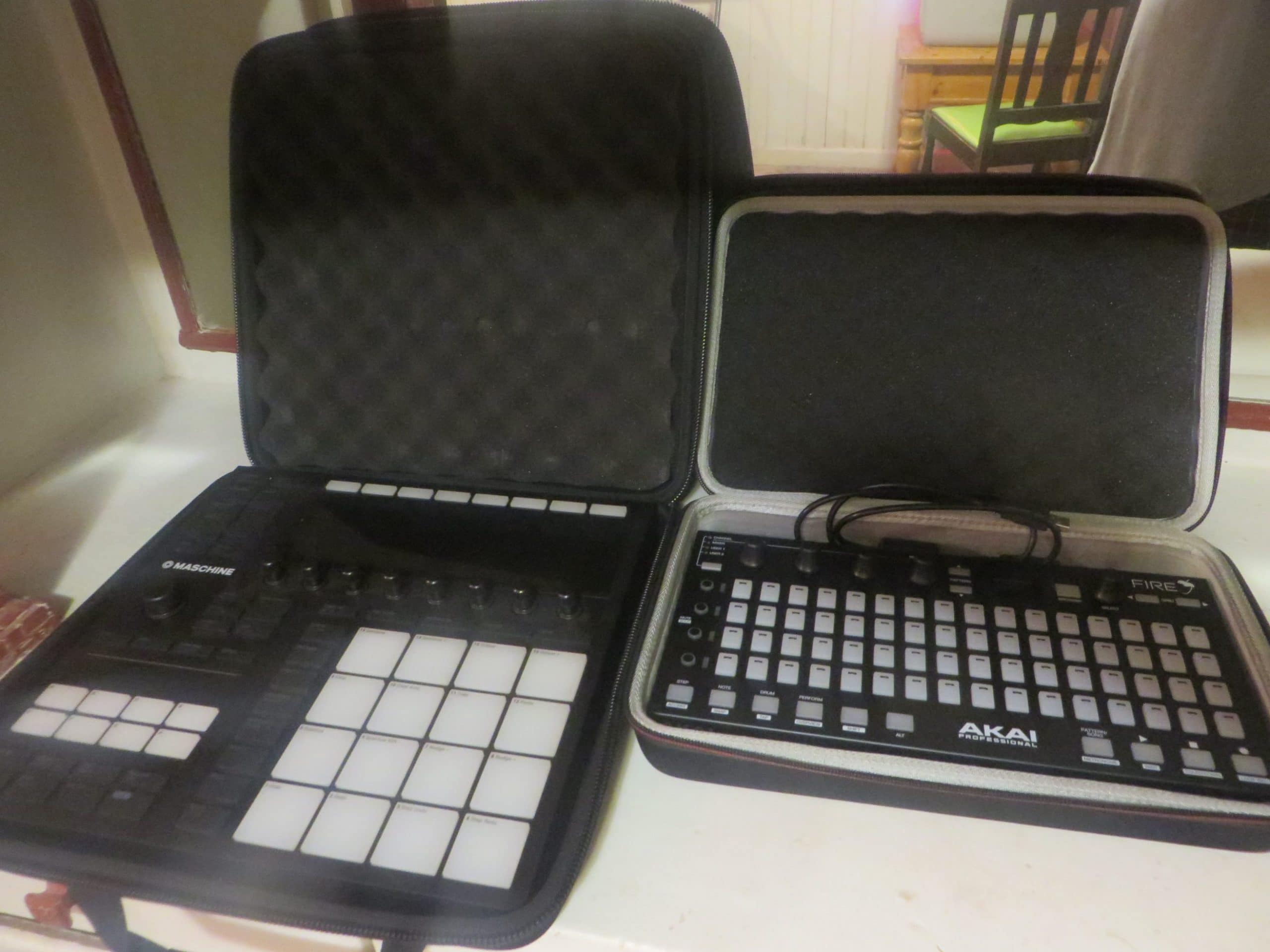 Basic Traveling Studio
I'd like to share the tools I use in my "traveling studio". I'll also go over their specific purpose. The DAW I use most often in my workflow is FL Studio. So the tool I use most often is my laptop. Here are the specs: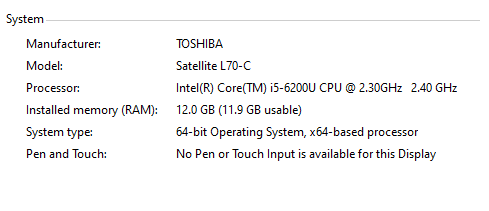 Headphones
Headphones for Studio Monitoring and Mixing are essential. I purchased OneOdio sound Isolation headphones. They have comfortable 90° rotatable housing with protein leather earcups.
To create a quality sound, you need to hear in quality. Never skimp out on headphones. If you use a cheap pair that are not "studio monitor" quality, you will not hear the true sound of your mix. These particular headphones came with great travel pouches, and fold easily.
Microphone
A microphone is essential for capturing sounds you wish to manipulate. It also enables you to record vocals or anything you can imagine.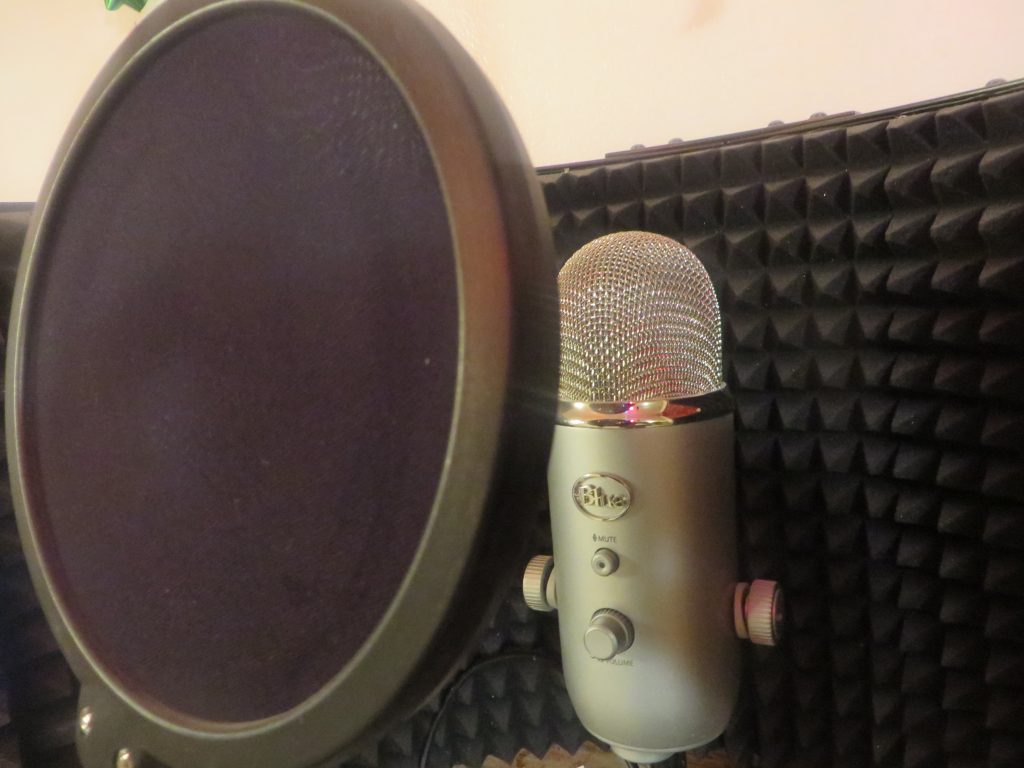 I travel with and use a Blue Yeti. This USB powered condenser microphone produces studio-quality recordings. It has 4 different pattern selections. It can record cardioid, bidirectional, omnidirectional and stereo. I record my vocals as well as anything I feel I'd like to use in my sound design. I highly recommend any Blue USB mic for a traveling studio.
Pop Filter
I started out rapping into a "rock band" mic. Using a metal clothes hanger and ladies' nylon stockings, I created my first pop filter. They help to minimize plosives like Ps and Bs and can cut down on sibilance (the hissing noise that can come from overly apparent S sounds). They help keep moisture off the mic, which helps preserve your equipment.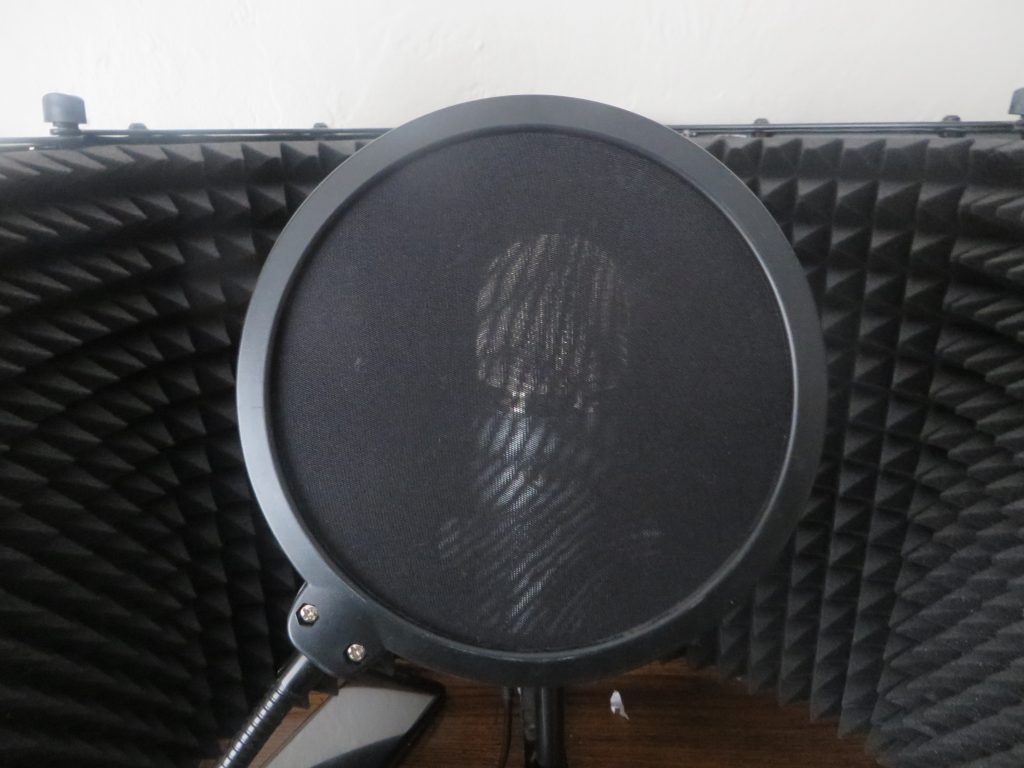 Pop filters are inexpensive and super valuable for any studio.
Controller
A controller is not necessary. Sure in FL you can use your computers QWERTY keyboard. I went with an M-Audio Axiom Air 32.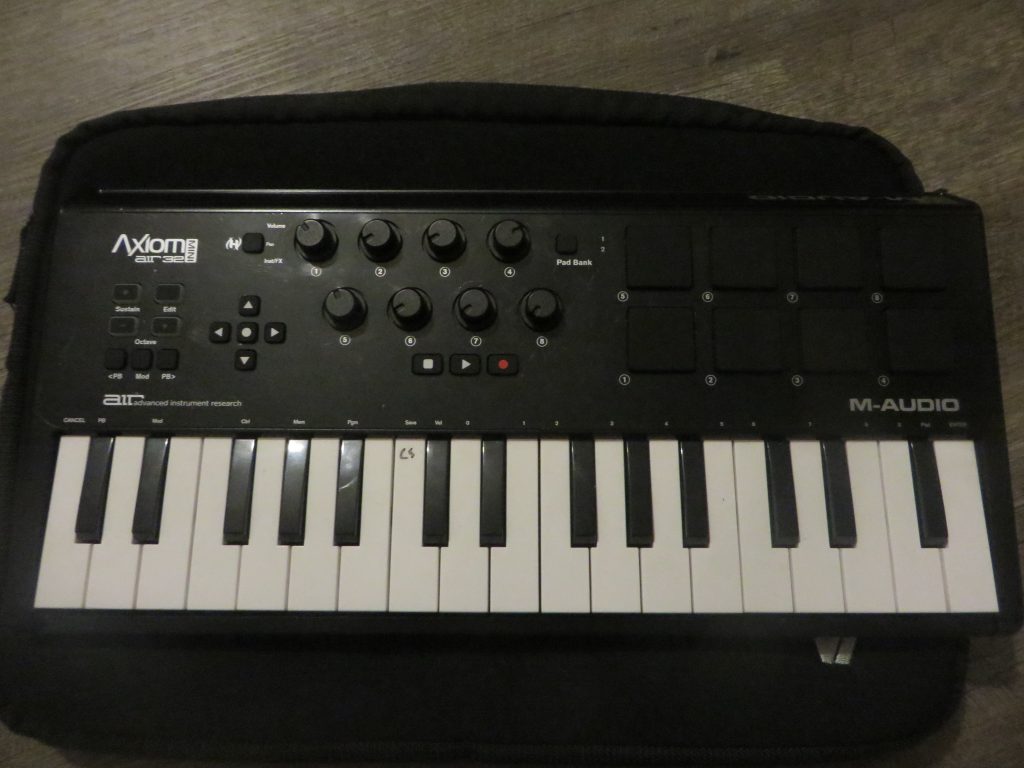 Personally, I love the playability of a controller. It adds a more humanized vibe to my music.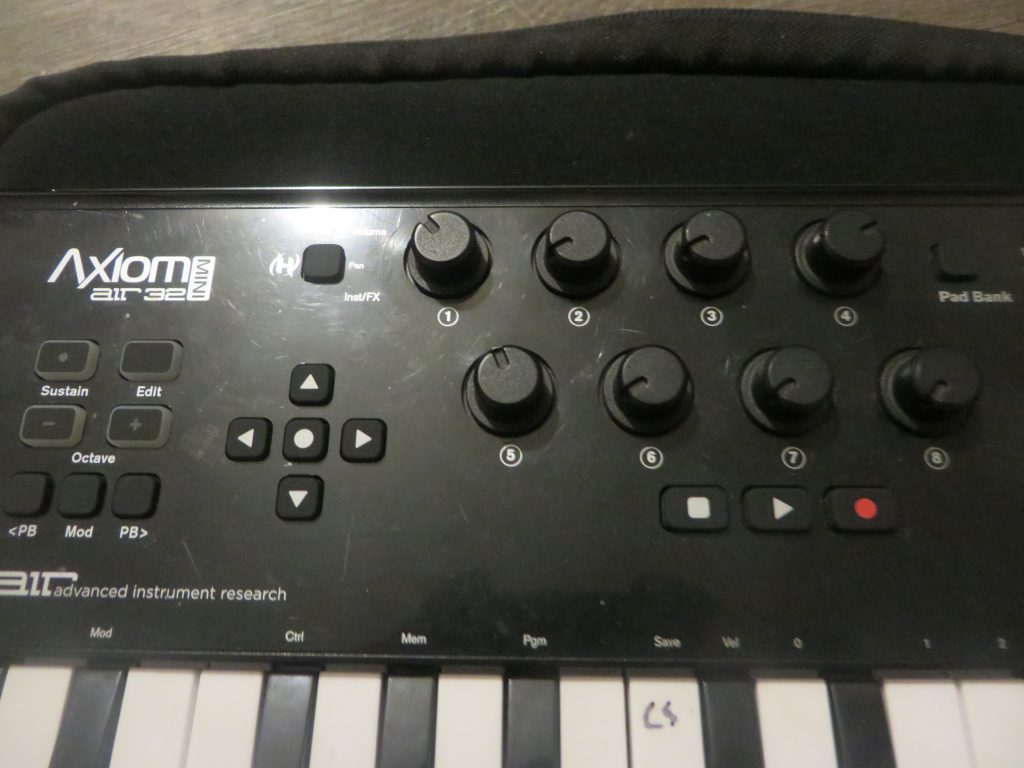 I can assign my knobs to any knob in my DAW. When I record and move the knobs, any changes I made are auto-saved.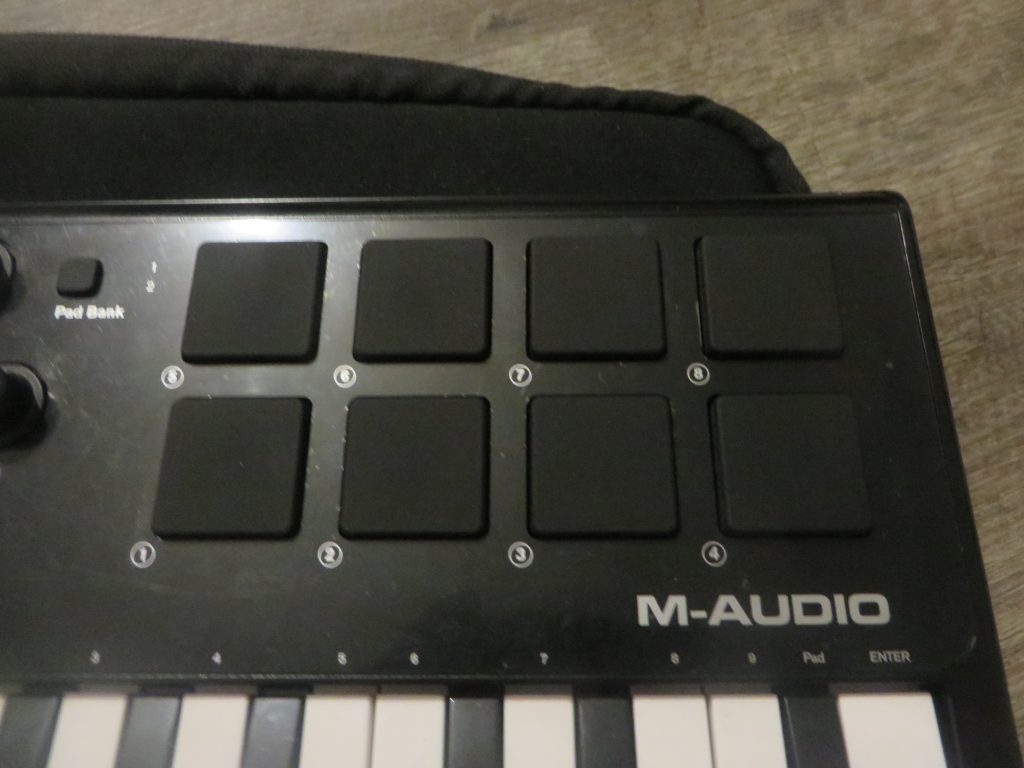 I can tap out sick boom-bap drum rhythms. It is compact and lightweight. I've hitchhiked across the country with all the items listed above in a backpack.
Extras
My gear grows with my craft. I still try to keep it minimal, to where I can bring my studio wherever I go. What can I say I am a nomad at heart!
Isolation shield
This important for my home recording as well as hotel recording. It is almost a portable vocal booth. Made of high density absorbing foam front with a vented metal backplate. The two outer panels can be folded inward for storage or for creating a tighter acoustic isolation chamber.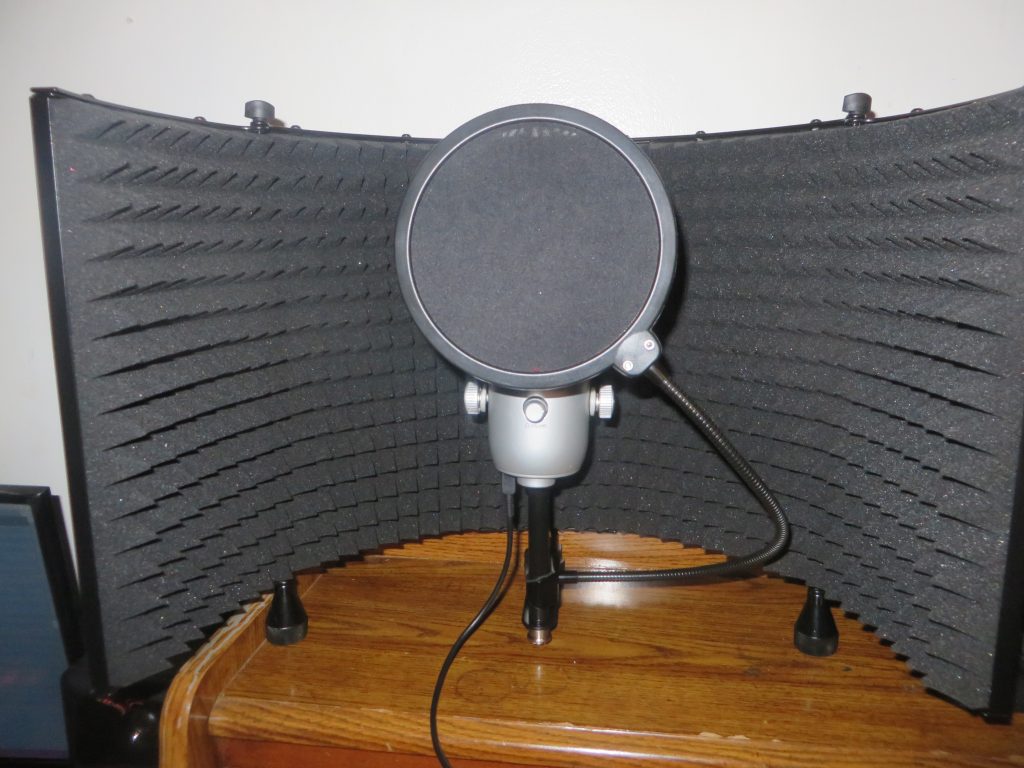 This is by far the most bulkiest item on the list. Well worth it in my opinion. If you are not a vocalist or are not recording vocalists, you will not need it. I can put it on a desk, or mount it on a mic stand. Very bulky, but worth traveling with. This was the item that made me decide I must upgrade from backpack to suitcase.
Studio Monitors
Just like headphones, ordinary speakers will not do. If you want a good clear sound you want to monitor your mix properly. I bought the M-Audio AV32.
Lightweight, crystal clear, defined sound. These are a great addition to any travel or home studio. Despite their modest size, the low end has power and punch without sounding artificially boomy, the mids are crisp and sharp, and the tops are bright. Sound reproduction is fantastic, enabling me to design sounds and to mix at low levels and avoid ear fatigue, yet the clarity remains even when I decide to get anti-social and crank it up!

Extra Screen
I got an Onn 22″ HDMI monitor. This improves my workflow by allowing my DAW to be a lot less cluttered. Typically my mixer and piano roll will be on this screen.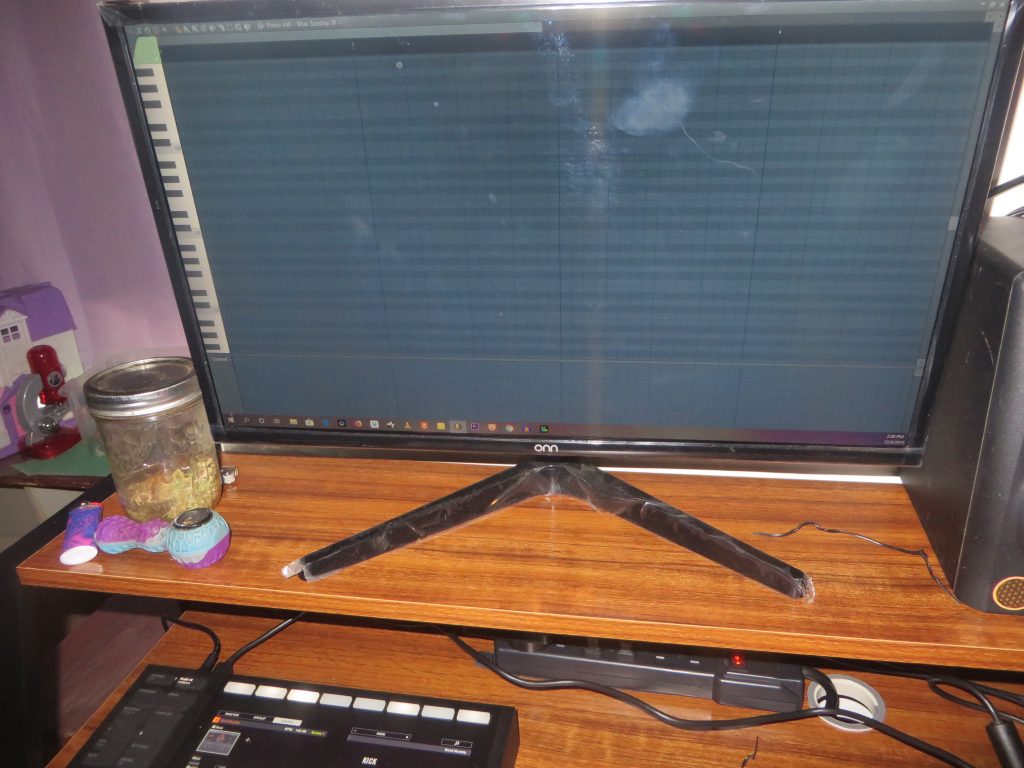 While my step sequencer, browser, and plugins are right on my laptop screen. I got this one from Walmart. It is small, 22in, lightweight, easy setup and break down.
Extra controller
I love this new Akai Fire. Read my complete review of it here.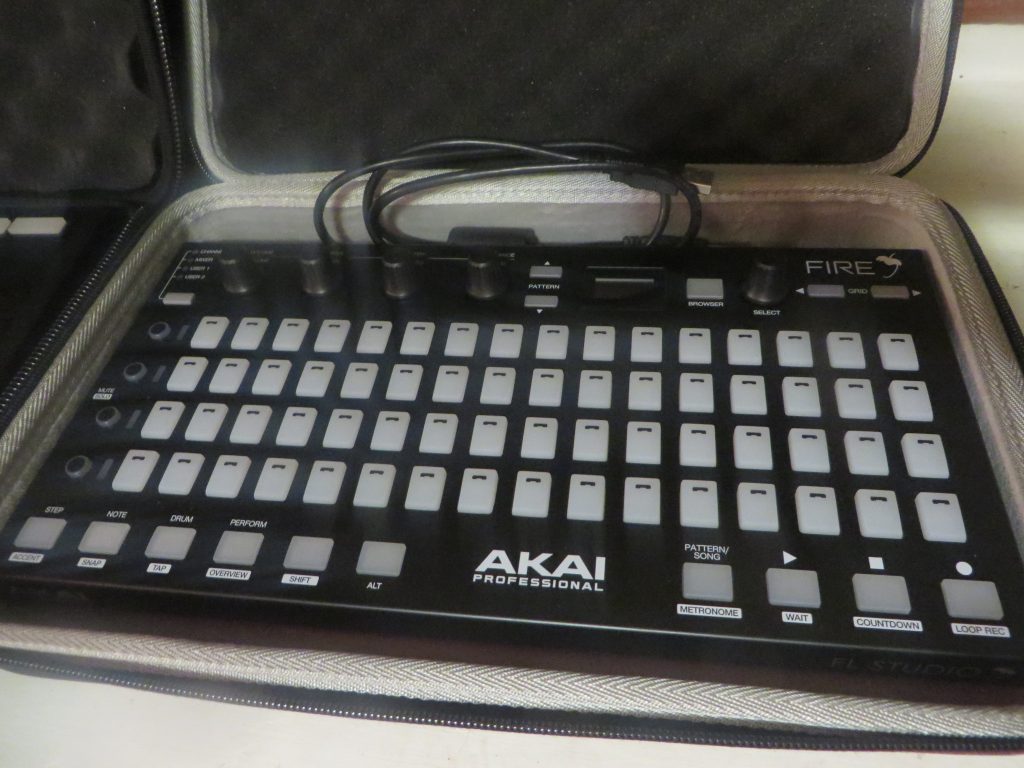 This is the first dedicated, fully integrated hardware controller for FL Studio. It is super small, hella lightweight. Worth it!!!
Extra Music Production Station
Meet Maschine MK3. This is hardware and software. integrated hardware/software system includes sampler, arranger, mixer, FX, and a built-in audio interface. Not only is Maschine it's own DAW, but it can also be used in FL Studio. In fact, FL has a template in its new build that is for Maschine.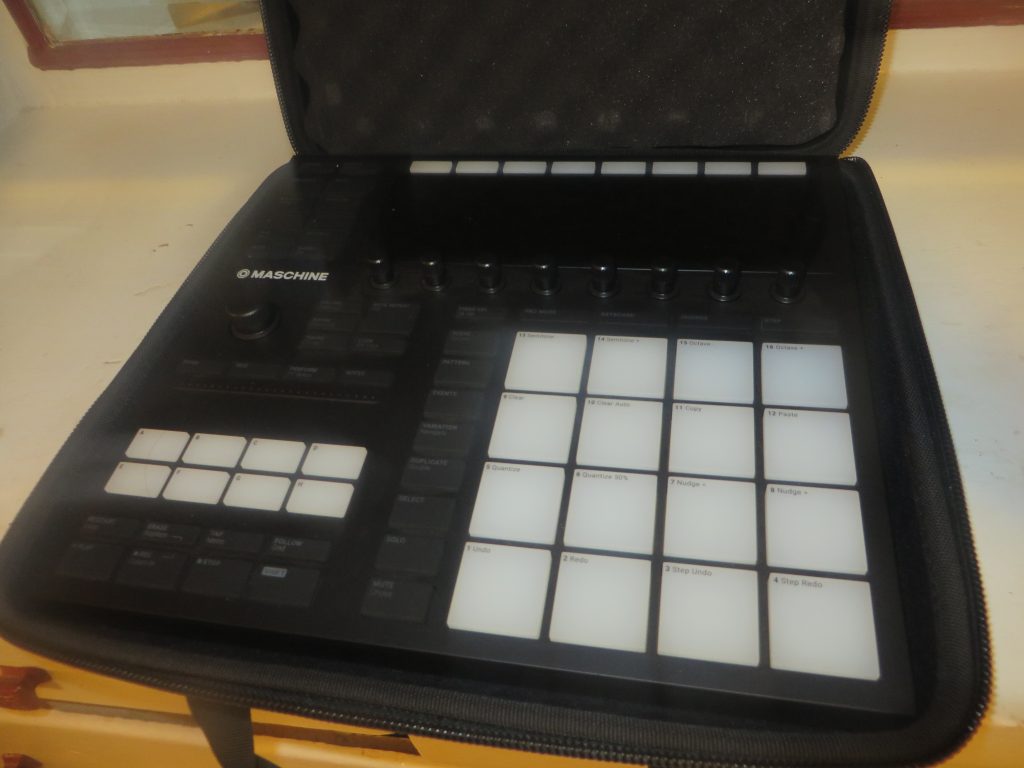 This is a lightweight controller. It is also the priciest item on this list. The hardware is not limited for sole use with the Maschine software but is also compatible with Native Instruments' Traktor DJ software, and music production software such as Ableton Live and FL Studio.
Do you need all this?
No. You can make music using earbuds and a rock band mic. I've done it. However, I recommend the first 4 Items and a laptop computer with good power. It will enable your creativity to go much further. Once you are comfortable with your DAW of choice, expand! I love my toys. I hope this helps you create your own traveling or home studio.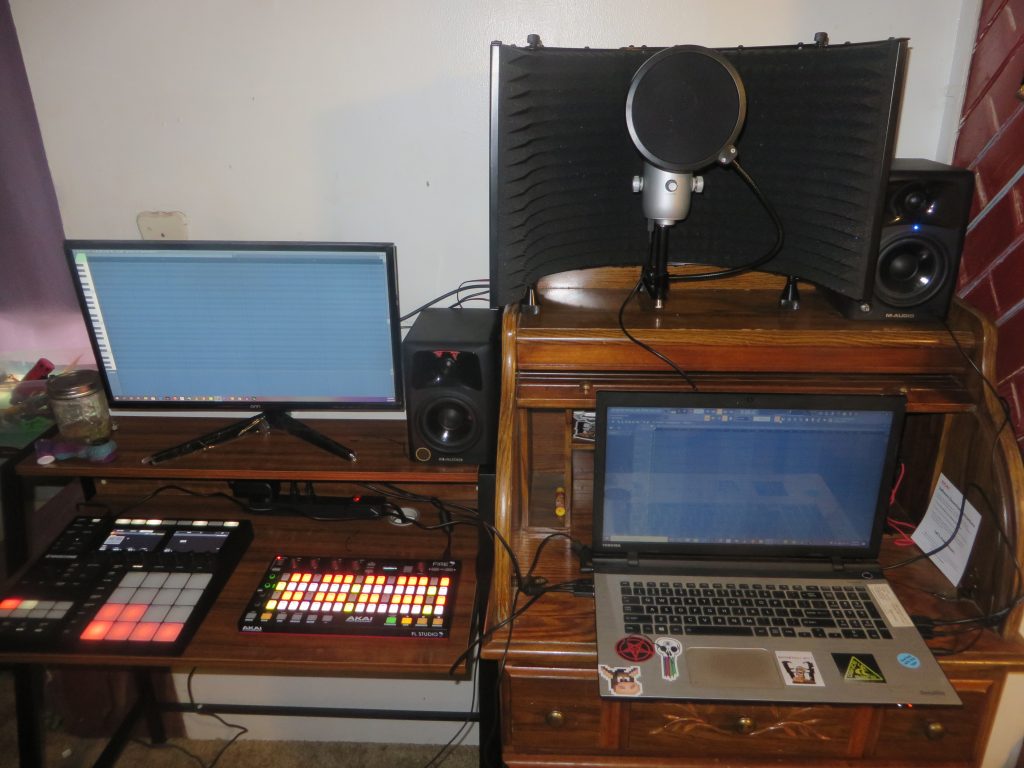 Peep my beats: