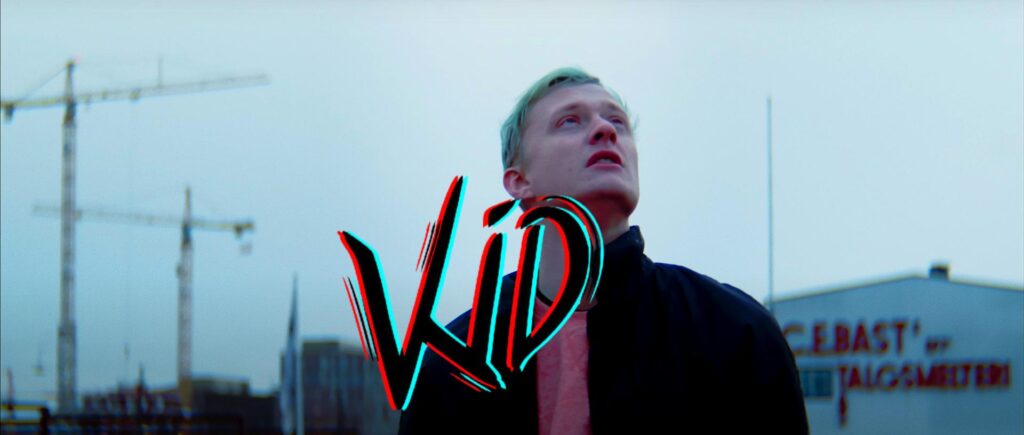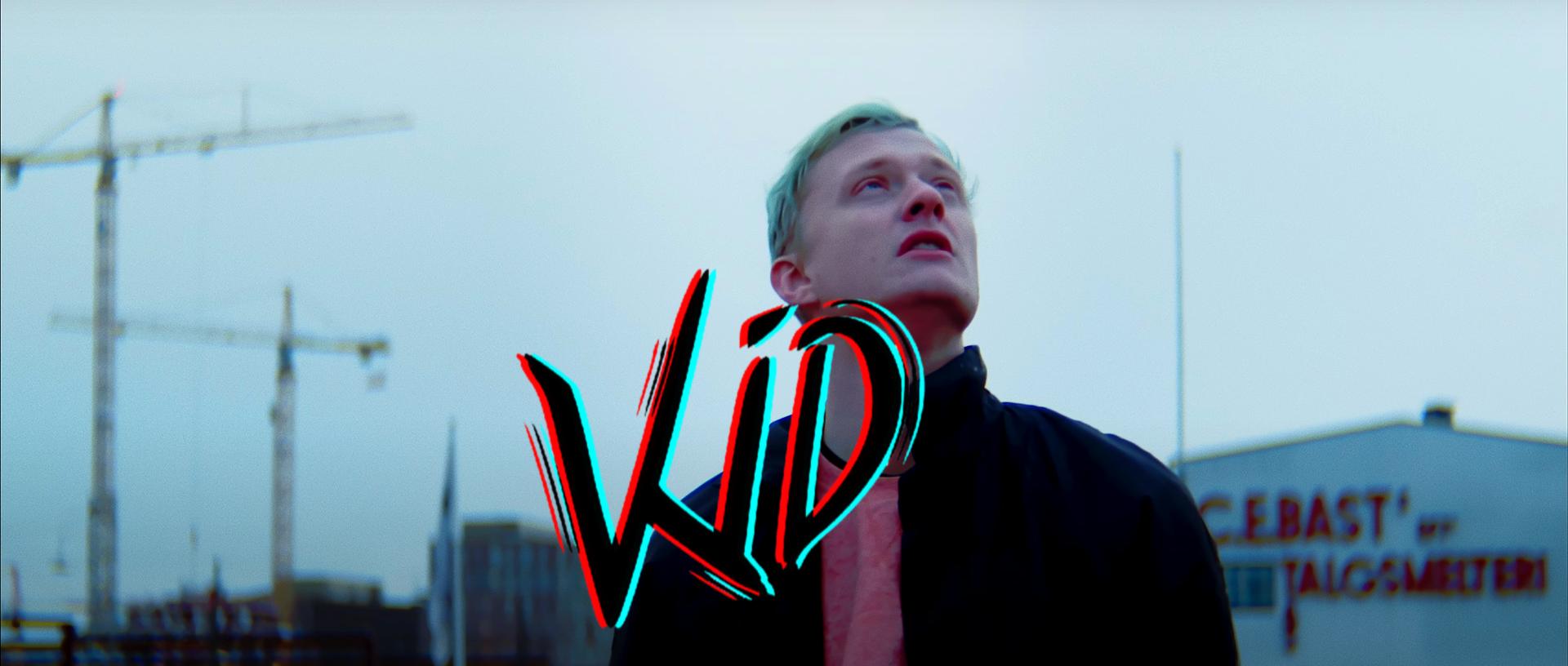 V Kid
I got to chop it up with V Kid, an Electropop/HipHop Artist from Denmark's capital Copenhagen. He made his debut in 2019 after breaking away from his childhood band Crew Entertainments, where he was the producer and sub vocalist. V Kid creates his music for the neighborhood he grew up in, and that's also where his name comes from. V Kid stands for the kid of Vesterbro. He went to a music production school in 2018. His teachers helped him find his sound and taught him to create his own sound. Since then V Kid started taking his music seriously and soon after released his debut song "Involved" ft Huston native DariusTheArtist.
V kid released his debut album in 2020 titled "It's Now or Never" which revolved around his ex-partner and their breakup. There are 5 different features on the album, he met them all via Instagram and it ended up giving the album a very international feel, as the artist were from 4 different countries. V Kid usually raps in English but on 2 tracks he has sung in his native tongue Danish. So let's dive deep into the world of V Kid!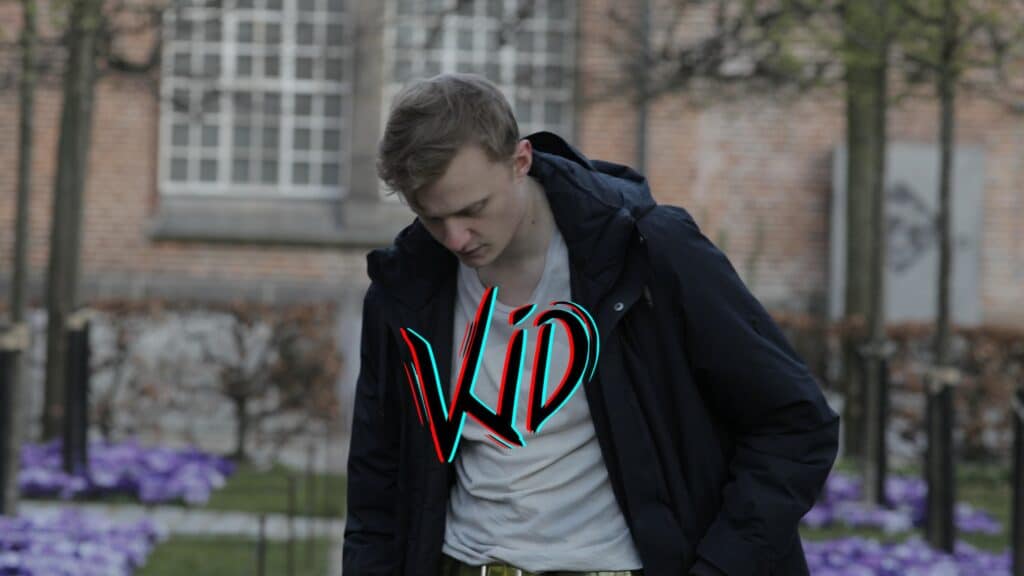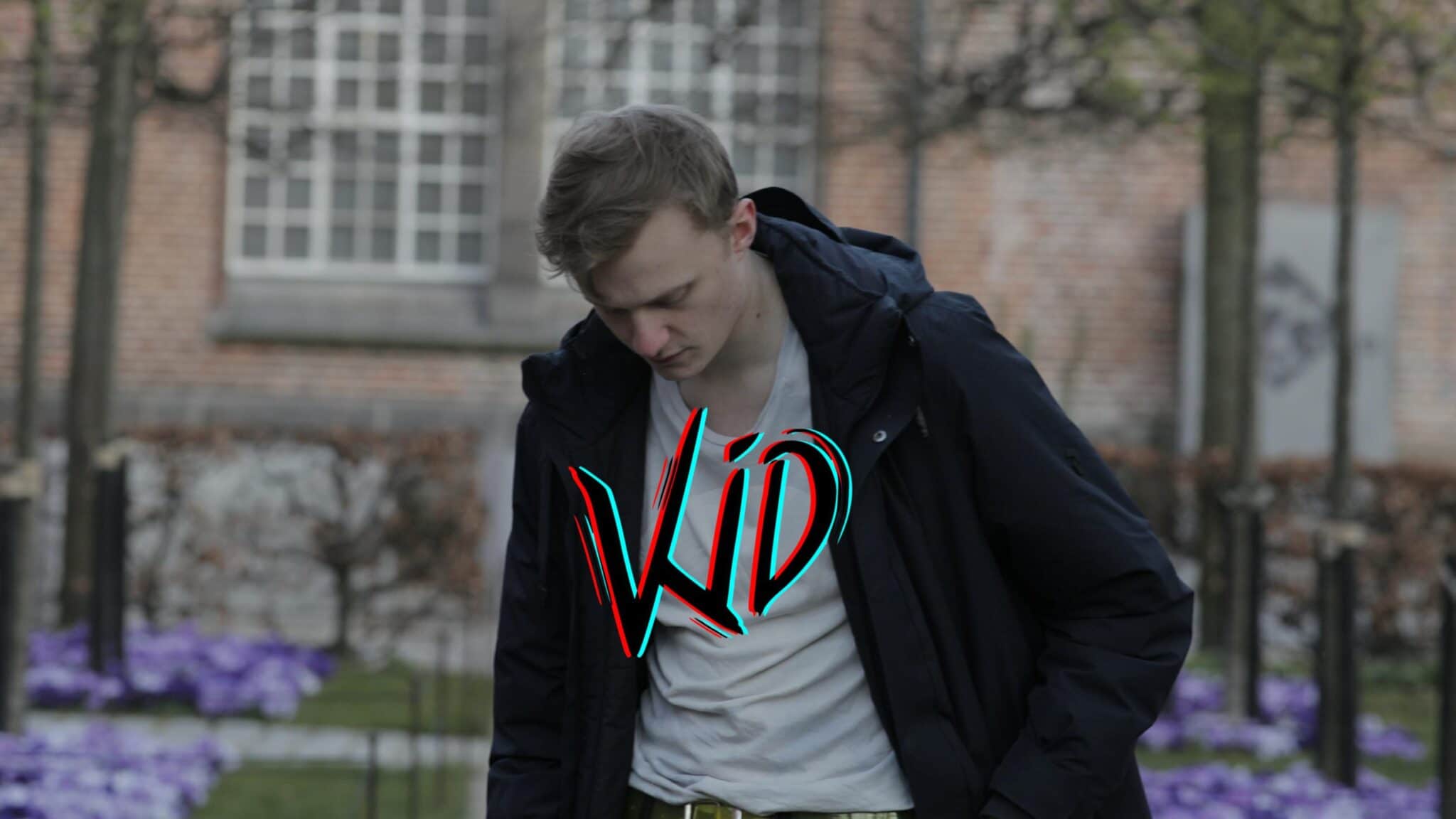 Tell us about your creative process
It really depends! Most times it's really just about sitting down and trying things out. Usually, I sit down and write some chord progressions, and if it ends up sounding great then I go with it, and if I'm not feeling it I just leave it hah. I try to do this at least every other day. Sometimes I also work my way with a vocal idea I might have or a melody of some sort, but that only works for me if I know exactly where the track is going from the get-go.
What led you on your musical journey?
Short answer, my friends, heartache, and Drake. One of my closest friends cracked a version of FL Studio (a DAW – Digital Audio Workstation) and installed it on my PC when I was around 14 years old, and I just started geeking around with the technical side of music production, trying to emulate Drake who I was very inspired by at the time. Drake really spoke to me when I was growing up, his way of telling very true-to-heart emotions really inspired me. Most of my music is pretty emotional, and I really enjoy just releasing my feelings into my lyrics.
As an independent artist, do you plan to cultivate your own collective or label,
or do you plan on remaining solo?
I mean starting up a label or collective, is what I think most musicians dream of, and I definitely also dream about creating something greater in the music industry. I wish to make a positive mark in the industry and finding people to realize these visions is a big goal of mine. As of now, I'm moving mostly solo, with the occasional features here and there, but further down the line, I'm definitely dreaming of creating a team and creating a collective to share in this journey.
Do you compose your own instrumentals?
Yes, I do! I do occasionally use beats and samples created by other artists but I would say 95% of my beats I compose and produce myself. I still haven't gotten my head around mastering so that's still a part of my music I have to outsource.
What are the hardest obstacles in your life you've overcome?
Going down a creative route in life is probably the most giving, but also the hardest decision I've ever made. The day-to-day obstacles of self-doubt and insecurities about the future are the hardest thing I have faced. You just never know, are you close to breaking through? Should you change your path? My dad told me once "you know it's a dog's life chasing a music career", and the older I get, the more those words ring true. But I don't think I could ever not chase a career in music, so I'll just see where it takes me.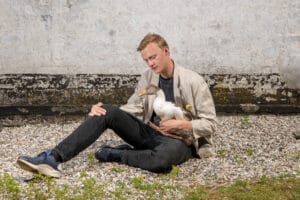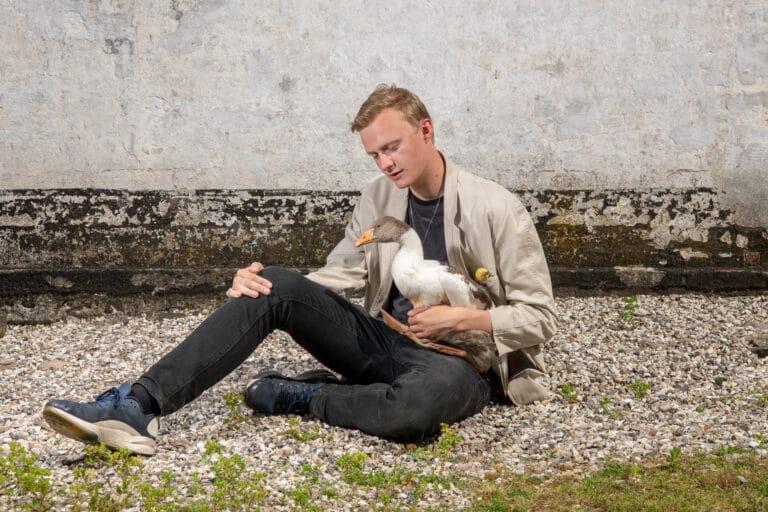 Do you find it important to reflect this in your music?
Yeah, I really do, I know people aren't that interested in hearing artists moan about their craft not getting the recognition they think it deserves. But when it is a daily doubt and insecurity it's hard not to create music about these feelings, and it's also important to tell one's story no matter what it is. In the song "Wager" I speak about getting older and feeling like "It's Now or Never".
What strengths do you have that you believe make you a great musician?
Uh, that's the hardest question! I am trying to fill the gap in the music industry that I needed filling when I was growing up. I want to make songs about climate change and about being a soft kid lost in the city with so many emotions swirling around. So I believe that anyone who recognizes these emotions would need an artist to listen to, and just get that edge off. I also believe my melodies and compositions make for some more epic storytelling than a lot of people are used to, and I think this makes it easier to perceive the emotions I'm conveying.
Do you, or have you, performed live?
Yes, I have, I've performed a few times in different settings. My only real live performance was in 2019 at a nightclub in Copenhagen called "Rust". I also performed on a Facebook Livestream, as I released my debut album in 2020. The lockdown made it impossible to perform at a venue so I just did it in my bedroom, with my roomie, and live-streamed it to Facebook, which was such a unique and fun experience! I'll probably do something similar in the future.
What future projects are you currently working on?
As I'm currently moving into a new sort of sound for my newer releases, I've started work on a new album for release sometime in 2022. So far It's a few songs, and a concept that needs some refining, but it's gonna be special so you should definitely stay tuned for it! The concept is gonna be more close to the heart and revolves around the concept of getting stung by life, getting hurt and knocked down, and how to get back up. So the album title is going to be "STUNG" so if you see a bunch of bee-themed posts the next year on my Instagram… Don't be surprised hah!
Do you have any weaknesses that you're actively working to improve on?
I think everybody needs a little healing after this whole lockdown world we're stepping out of. Mental health issues have been something I needed to look out for and just focus on, we can't let ourselves get too detached from each other, we need each other to get happier and improve ourselves. So yeah I'm working on getting more out there and doing more things with other people around me.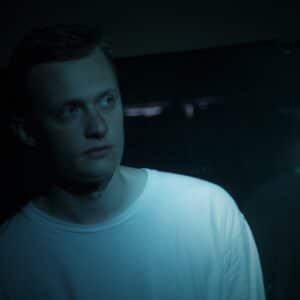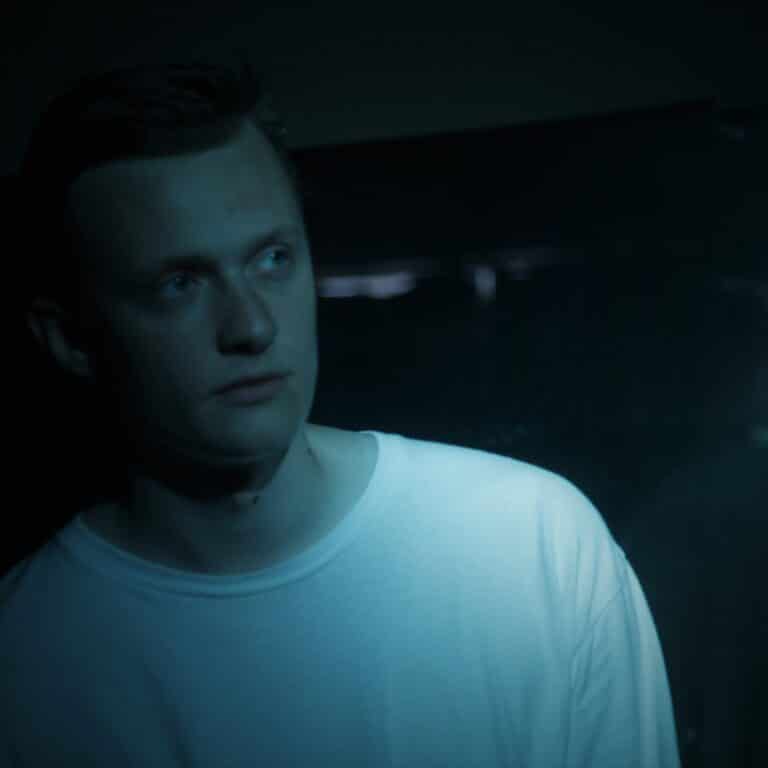 Do you feel the impact of social media has helped the independent musician
more so than in the past?
Being independent has become so much easier. Creating a following and finding people to work with, is now just a few posts, videos, and conversations away. Almost all the people I've worked with, I have met on Instagram.
Your music is full of emotion, where do you draw this passion from?
Thank you! Like I touched on earlier, most of it comes from personal experience, taking all my frustrations and sadness and just laying it out as raw and as honest as I can.
Do you prefer working alone or with other artists?
I love working with other artists, just getting their visions and take on the project makes being a musician 10 times more interesting and fun! They just discover and think of things I would never imagine, so yeah it's fun working with others, but if I need to make a personal song it can be hard to involve others since it's so personal.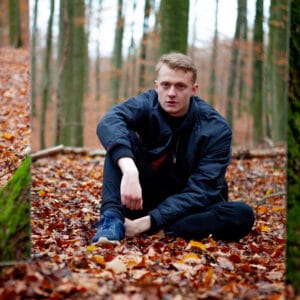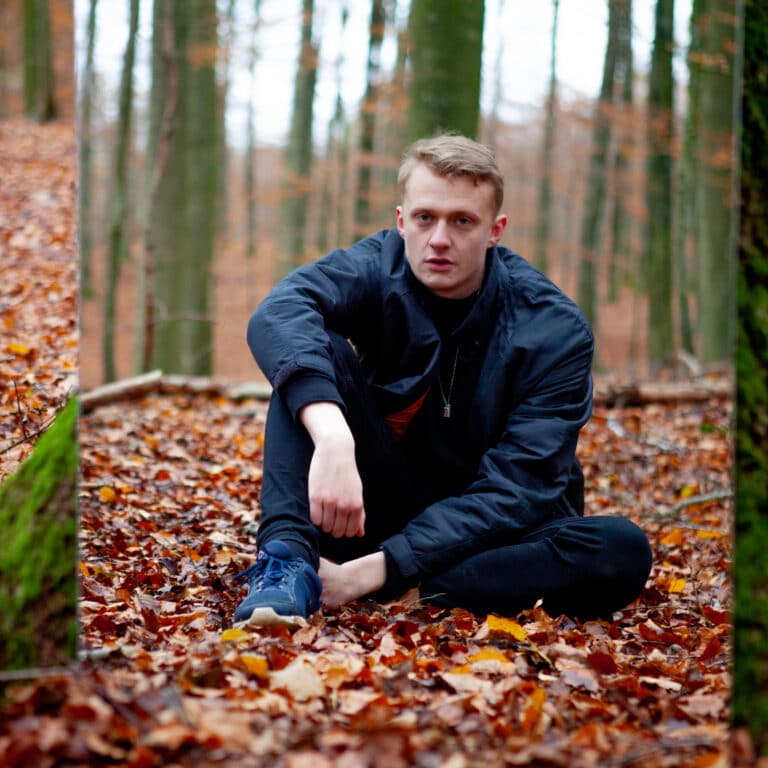 What is everyday life like in Denmark?
It's great! I love traveling and experiencing other cultures, but I'm such a homesick guy! I love my little country, even in the winter when it's grey, which it really gets!
Your vocals are great! I am enjoying the Danish lyrics on "Drenge Med Storre
Boller", can we expect more Danish vocals from you?
Thank you! Yeah, I would like to incorporate it more often cause I think it's so fun to intertwine languages! Like on my track "Power" which has a small danish part near the end of the track. But it might be a while before I release another fully Danish song since I'm currently working a lot in English.
Finally, is there anything you would like to add on?
Check out my newest song "What You Want" and stay tuned for more exciting stuff in the near future! Love you all – V Kid
In Conclusion
His newest track "What You Want" came out on August 26th! This a song to start a new chapter for V Kid. He now begins his year-long work on a new album which will be titled "Stung". V Kid intends to bring his listeners along on his journey on this new album. Where he will make his deepest and most self-reflecting songs. About his anxiety and lust for love, all shaped around the theme of getting stung by life.
Find V Kid on Spotify – Tidal – Soundcloud – Instagram – Facebook and show the V Kid some love!
Leave a comment here and let us know what you think! We also got plenty of videos dropping and in creation, as I type this, that fact still stands true as you read this. This is because Earworm Entertainment Artist Collective does not slack. We are creators born to create. We are consistently creating something new beyond the music! lookout for new shows, videos, art, and music from my Earworm Family! Also, never forget the Schezworm Sauce!